Cake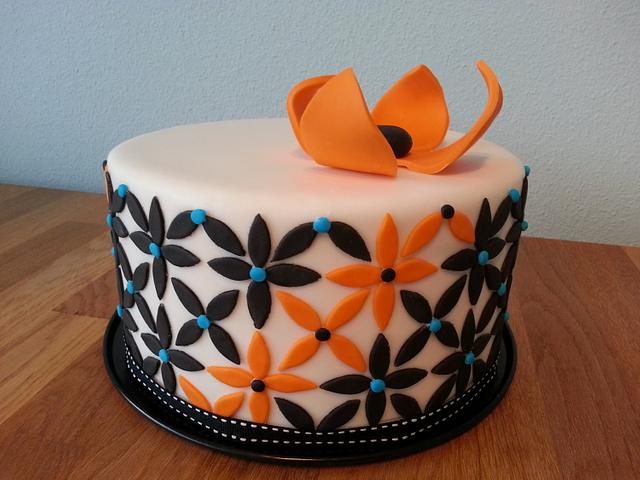 flower cake
Here is a flower cake I have made this weekend. I came across this design on jessica's harris page and I wanted to make it for ages now! I really love the colours. Did it all by sight and I'm so happy it's all straight on the cake, big relief!
But I still thought the cake was a bit dull even with all the flowers so I added a big one on top. I think it's just perfect now!
Hope you like it too!
9