Aldoria Cakery
posted
over 7 years ago
Rustic Ribbons and Flora Baby Shower Cake
Advertisement
Advertisement
Rustic Ribbons and Flora Baby Shower Cake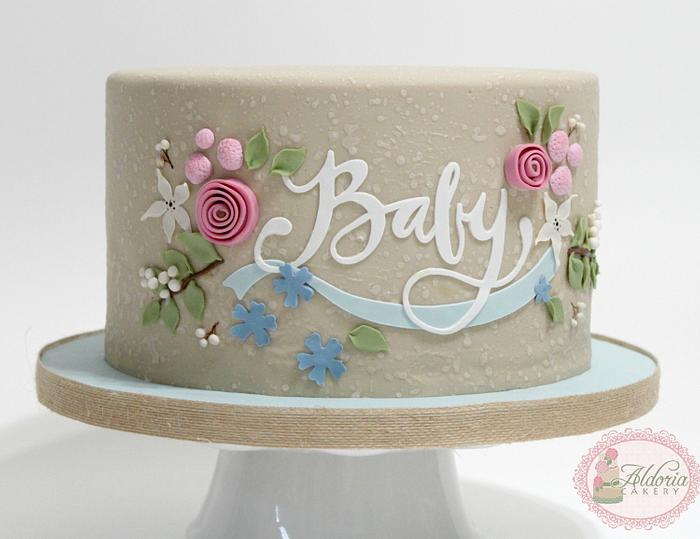 Advertisement
Advertisement
Baby shower cake, design was inspired by the invitation. The invitation was created by Jennifer Wick for Minted.
The cake is covered in fondant, it is textured by airbrushing it with Royal Icing! That's right, you heard me AIRBRUSHED WITH ROYAL ICING!!! Alissa Newlin of Create it With Cake taught me this trick. When she told me I was skeptical, but I tried it and love how it turned out! It looked like sheetrock at first, but with all the other decor it looks like old milled paper to me. Not only does this technique create a way to hide flaws, it is just an innovative way to add dimension to your cake!
Baby and the ribbon banner were cut with my cameo. All the little decor was created with flower cutters, molds, quilling and hand cutting.
Aldoria Cakery. Cakes by Ryane Sheffield