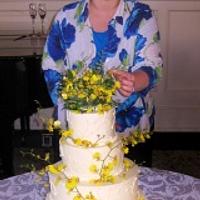 Nancys Fancys Cakes & Catering (Nancy Goolsby)
posted
almost 7 years ago
Buttercream tiered Minnie Mouse cake
Advertisement
Advertisement
Buttercream tiered Minnie Mouse cake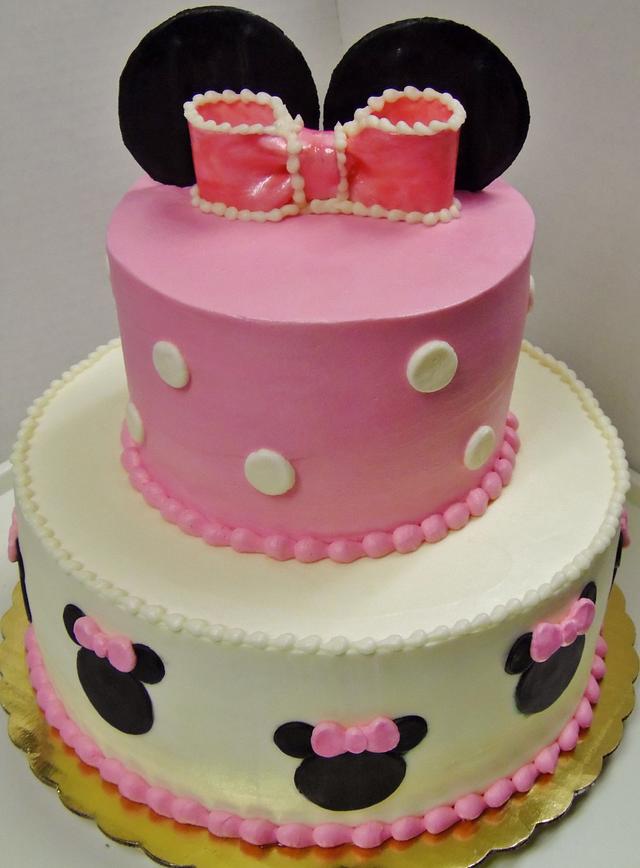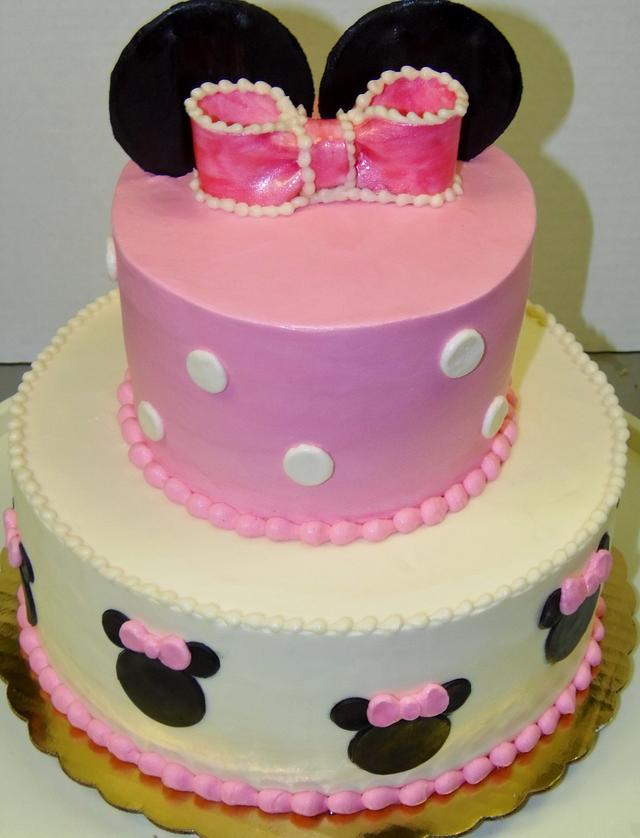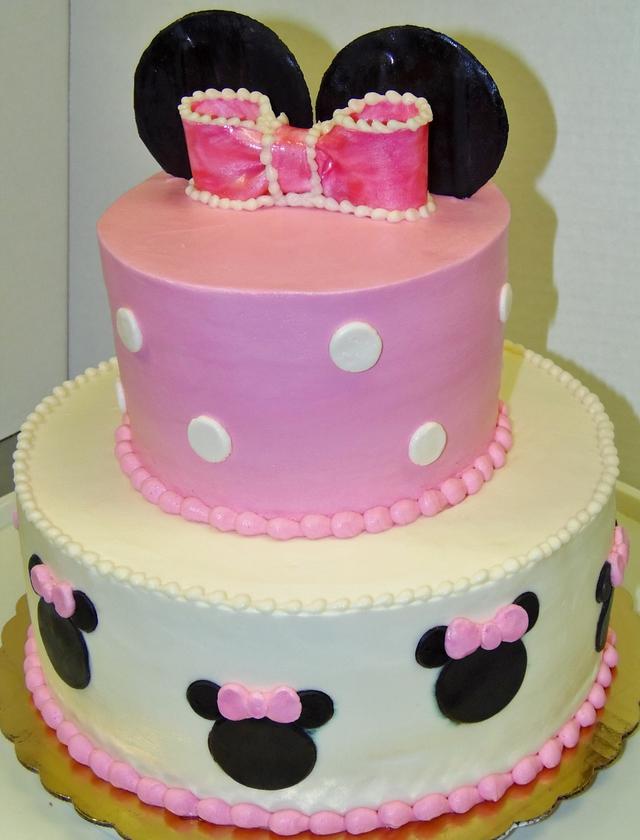 Advertisement
Advertisement
2-tier Minnie Mouse cake. All buttercream except MM head and ears on sides of bottom tiers. I piped bows out of pink BC, and smoothed with ring finger dipped in warm H20 (shake off excess water).
Top tier is white BC dots smoothed with same technique as pink bows.
Fondant MM ears on top. I cut out 4 rounds in size appropriate for 6-inch diameter cake. I used two skewers on each ear sandwiched in between two rounds, and stuck together with some water brushed on inside of each ear. I laid them flat overnight on wax paper to dry firmer, but you can make even further ahead.
I hand painted white gum paste with pink and pearlescent airbrush paint, as the pink would be too bright without being muted like this. Pearlescent paint is a great way to add shimmer and dilute colors a bit. **This is from someone who doesn't even own an airbrush, but used the paint as it is more diluted for painting, etc…. I don't have anything against airbrushes~ lol, but I need to have time to practice before I invest in one…. Therefore I come up with tricks I can use.
Nancy (Nancy's Fancy's Cakes & Catering)