Cake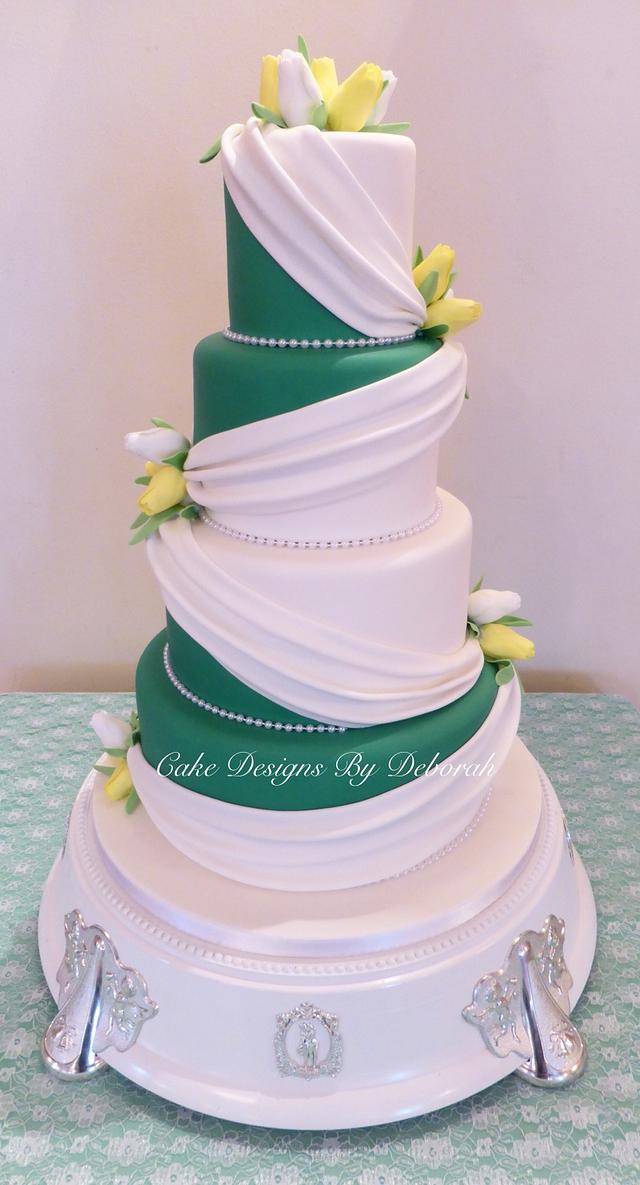 Beautiful Drape Wedding Cake
I really wasn't sure about making this cake when the bride requested emerald green but I loved the finished cake it looked stunning in the venue which was set up using the same colours.
The bridesmaids also wore emerald green and the bouquets where made up with the yellow and white tulips as was the brides bouquet.
I hope you like the cake, thank you for looking .
Debbie xx
wedding wedding cake fondant drapes emerald green tulips yellow white pearls
10