Cupcakes I did for Cake Masters Magazine back in April 2014. hand painted three onto sugar paste, using cocoa butter mixed with edible colours, and also miniature modelling for three the frames are hand modelled too in fondant.
I don't do cupcakes too often, but really enjoyed doing these… the theme was Rembrandt using one of his self portraits and one of his paintings (Woman Bathing) the other is an antique easel to tie in with theme "old masters" theme..
The artefacts (pencils and brushes etc) are all made from fondant.
https://www.cakemaster.co.uk
http://www.cakemasters.co.uk/product/april-2014-issue/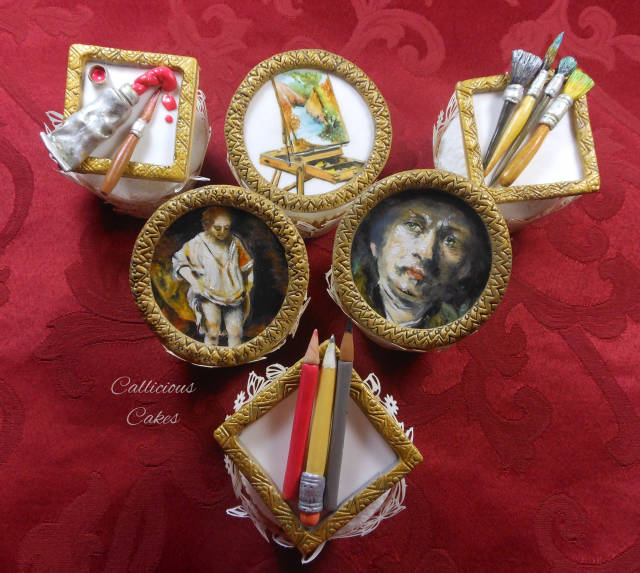 You must never limit your challenges, instead you must challenge your limits