Cake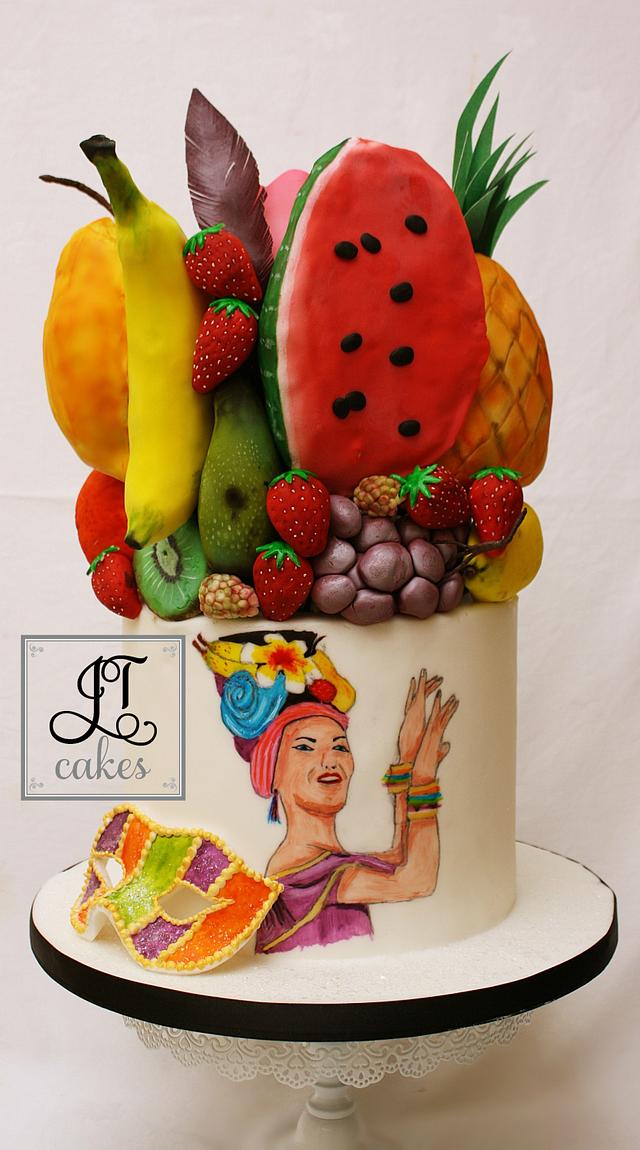 Carnival Cake
Welcome to the sweetest Carnival ever!
A group of cake decorators, from around the world, collaborated together in the past months to bring you these 29 sugar creations, from the elegance of the Venice Carnival to the vibrant carnival of South America.
Carnival is a 5 day festival, which occurs immediately before Lent, and is celebrated in different countries, with carnival food, floats, lots of colours, masks, costumes… It can be elegant. It can be satirical. It can be colourful. It's a 5 days of fun.
My inspiration was a Rio carnival float which included a depiction of Carmen Miranda. I wanted to include elegance and tropic. That's why the fruits and the mask.
Here's the link to see all our work
https://www.facebook.com/SugarCarnival
Thanks for watching
86