This is my very first Valentine Cake, I'm delighted to say.
I would like to extend my sincere thanks to Hajnalka of Zorica's Cake Art by Hajnalka Mayor, for inviting me into this moving and meaningdul collaboration…. Love from all aspects in life… I embrace and accept it all willingly and lovingly, love does not dictate, it just is….
My piece I chose as it represent decades of growth in love… They have become a unit, there is a oneness, ying and yang…. Yes, a timeless institution on love, marriage, unity and feel the flow between these two while they giggle away.
Hand painted onto royal iced dummy cakes.
I feel so privileged to have been a part of the awesome talents globally in this group.
Sincere thanks to everybody and loved all the support shown to each other… So yes, love there too…
Happy Valentine all… Whatever you are doing.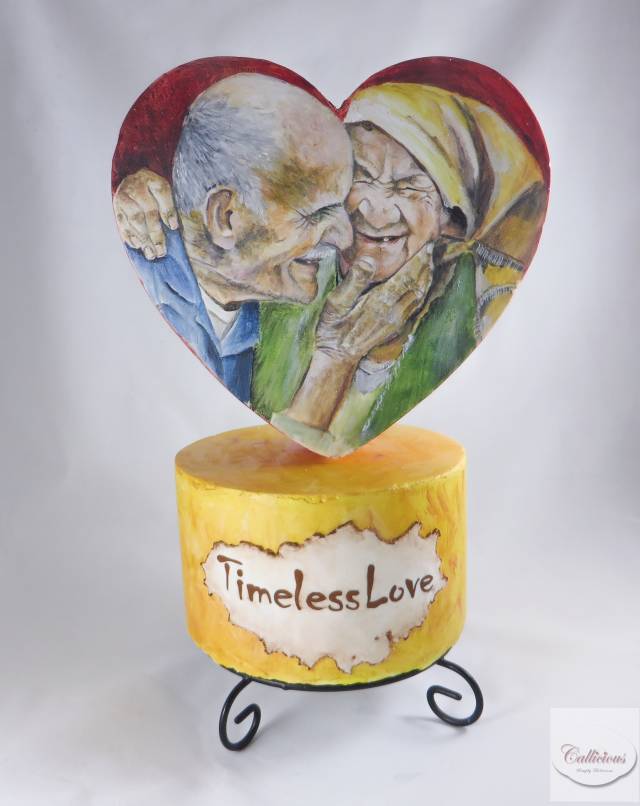 You must never limit your challenges, instead you must challenge your limits