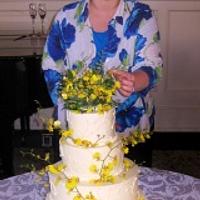 Nancys Fancys Cakes & Catering (Nancy Goolsby)
posted
about 8 years ago
Buttercream Floral Sheet Cake
Advertisement
Advertisement
Buttercream Floral Sheet Cake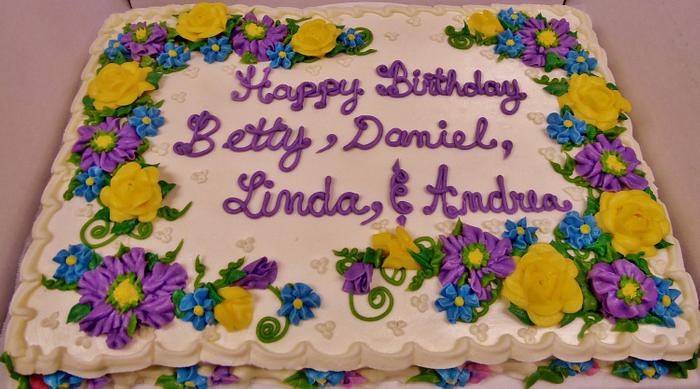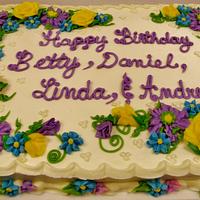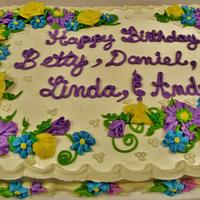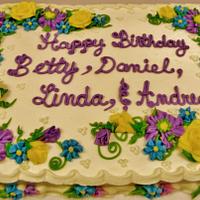 expand all pictures
Advertisement
Advertisement
I apologize for the lighting in the pic… yellow flowers don't show up well under fluorescent lights!
This is a 1/2 sheet cake in almond flavor. A basic floral design I do for birthday cakes. #104 tip for roses and purple flowers. Centers of purple flowers are grass tip and #3 tip green outline. Large drop flower tip for blue flowers. #352 leaf tip, #4 vine, and writing.
I used a curved ruffle tip for boarders.
Feel free to ask any questions… about any of my cakes~ :)
**PS. I frosted cake in all American buttercream and dip long spatula in very warm water and smooth icing.. I start on sides and then smooth top. Scraping excess off top edges and smoothing again… repeat as necessary.
Nancy (Nancy's Fancy's Cakes & Catering)