Hi Everyone I hope your holidays have been treating you well?
I have had such a super crazy week and I madly put this cake together at the last minute. My original design was going to be a fair bit different but due to circumstances out of my control I had to quickly redesign it.
I was upset my originally planned flowers and feathers didn't make it – OMGOSH!! I have learnt to Never and I mean NEVER rush large flowers – they will just not dry in time! Ooops! And they don't like to be moved before hand!
This is what didn't make it – I actually think my edible wafer paper feathers came out awesome! I am super keen to make another cake using edible feathers and flowers in the future – but definitely at a less hectic time of year!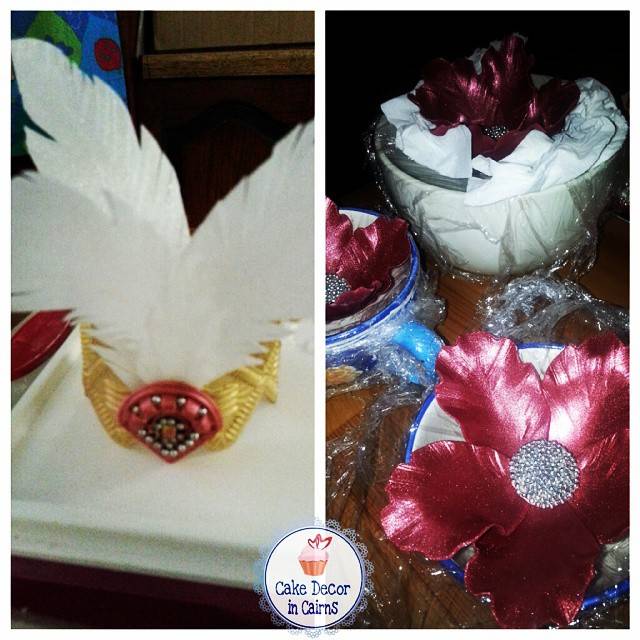 I feel a bit disappointed that it didn't all work out as originally planned but my friend said she was happy so hopefully she really was! LOL!! And I do feel a lot more confident in attempting large flowers again.
Cake is covered in Black Coloured Ganache.
Thanks so much for looking!
P.S. And Happy new Year everyone! I just realised this was my first cake for 2015!