Today I celebrate the first girl into the family, so I am now a very proud grandmother… I did this very simple cake (I had to transport it by hand on a train, so limited in design) , which is a royal iced fruit cake, airbrushed, with sugar booties and hand painted sketches from the original AA Milne Christopher Robin, Winnie the Poo and friends….
The fruit cake was originally part of their wedding cake, so now wonderfully boozy and mature.
We are a very happy and excited family today to welcome our first little princess into the fold..
https://www.facebook.com/callicious
Https://www.pinterest.com/CalliciousC/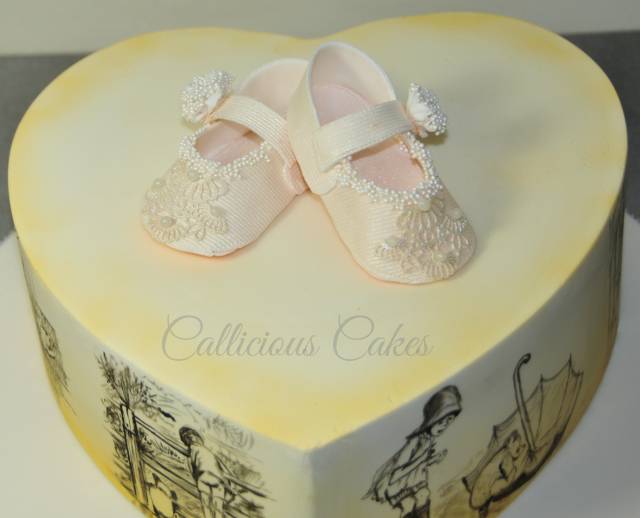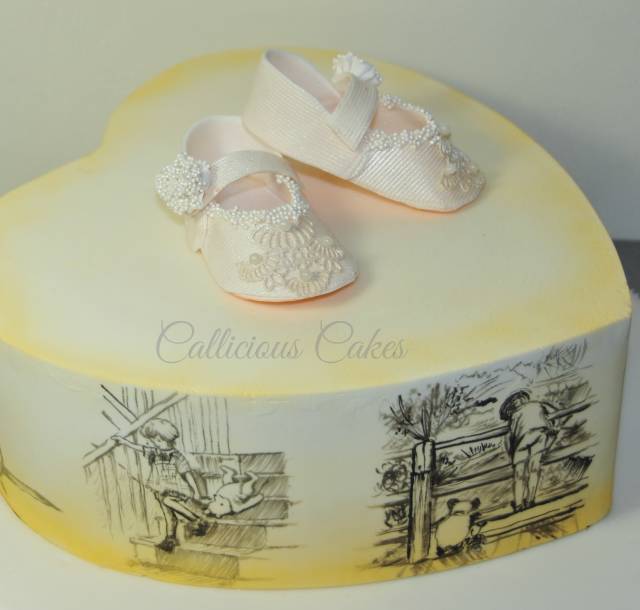 You must never limit your challenges, instead you must challenge your limits