Cake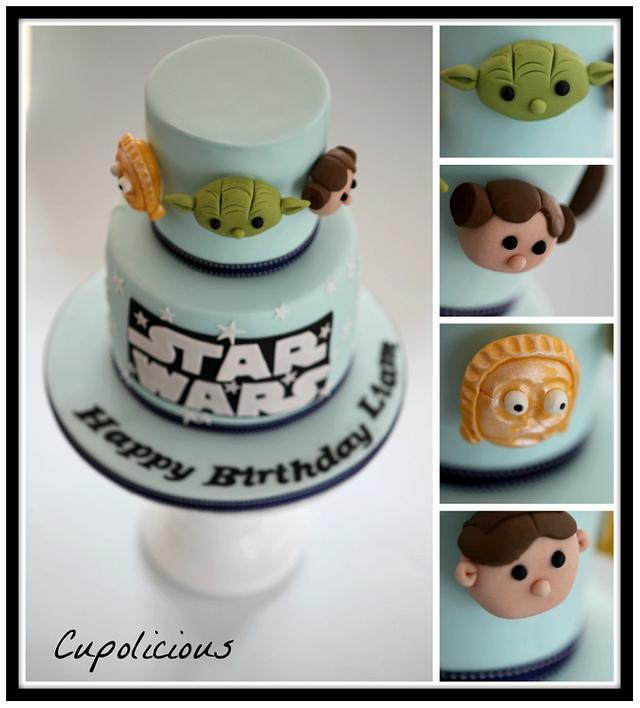 Star Wars Birthday Cake
This was one of those birthday cakes that taught me a few things……
So my very regular and loyal client asked me to make a 'star wars' cake for a three year old……From the very beginning my heart was not in it…but I had trouble saying 'no' to my client since she is so lovely and I did not want to disappoint her.
Throughout the three weeks leading up to the delivery date, I kept thinking to my self "how can I cancel this order? I am so bad at novelty cakes, for me there is no joy in creating these kinds of cake". The more I researched on internet about star wars, the more frightened I felt approaching the task.
Anyways, I did not quit and stuck to my commitment and I could not be happier when I saw that my client and her son were so happy to see the cake!
Points to self:
1. Learn to say 'no' to stuff that you don't enjoy doing…..don't feel obligated to say yes and then take the 'fun' out of the process.
2. Glad to know I am not a quitter……no matter how daunting the task!
3. Be open minded to new things….without pushing the envelope to far!!!!
4. Link your work to a higher cause….happiness of another…….keeping yours in mind too!!!!
x
….
6