Cake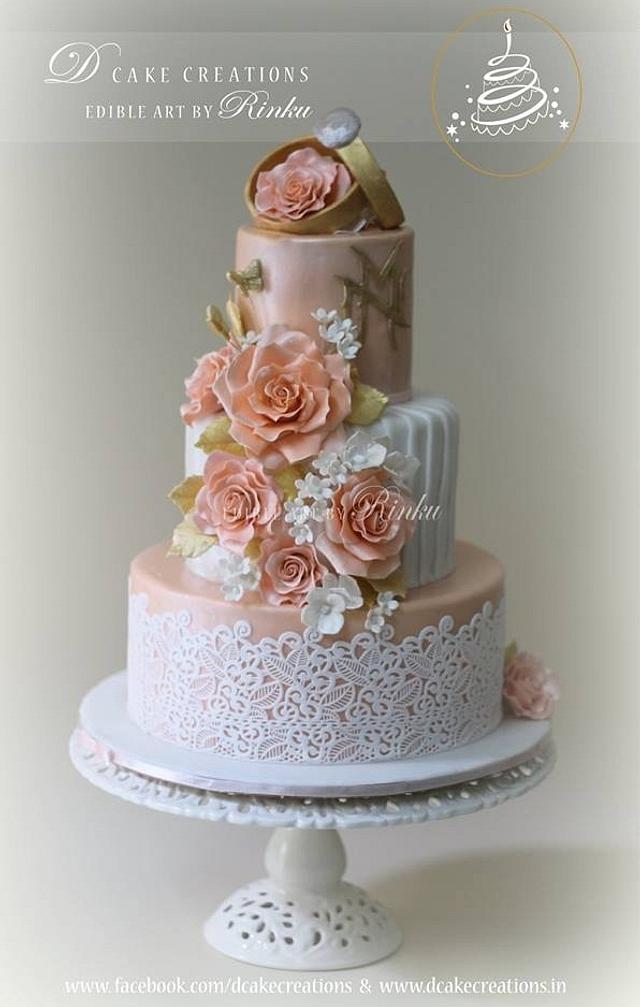 Peach,White & Gold - Ring Ceremony Cake
Wedding & Ring Ceremony are very special occasions in life and I love to design cakes for such occasions!
All girls know and have dreamt of what they want on their special occasion and our bride-to-be is no exception.
She wanted a cake similar to a picture she had seen on the internet and I hope this has turned out just the way she wanted it!
This three tier cake is decorated with peach roses and white filler flowers. The bottom tier is covered in peach fondant with sugar lace overlay. The Sugar Roses and butterflies blend perfectly with the white colour pleated design used for the middle tier.
The couples initials embossed on the top tier and the edible entangled gold rings on top highlight the soothing peach and white colours.
wedding engagement ringceremony customcakes designercakes dcakecreations peach white gold weddingcakes engagementcakes
12