This is the final cake that i made for my boy. The cake is around 60 cm tall. The Lion and Balancing Mouse i put on the top of the carving double barel cake (20 cm tall) and The Clown i putted beside the cake.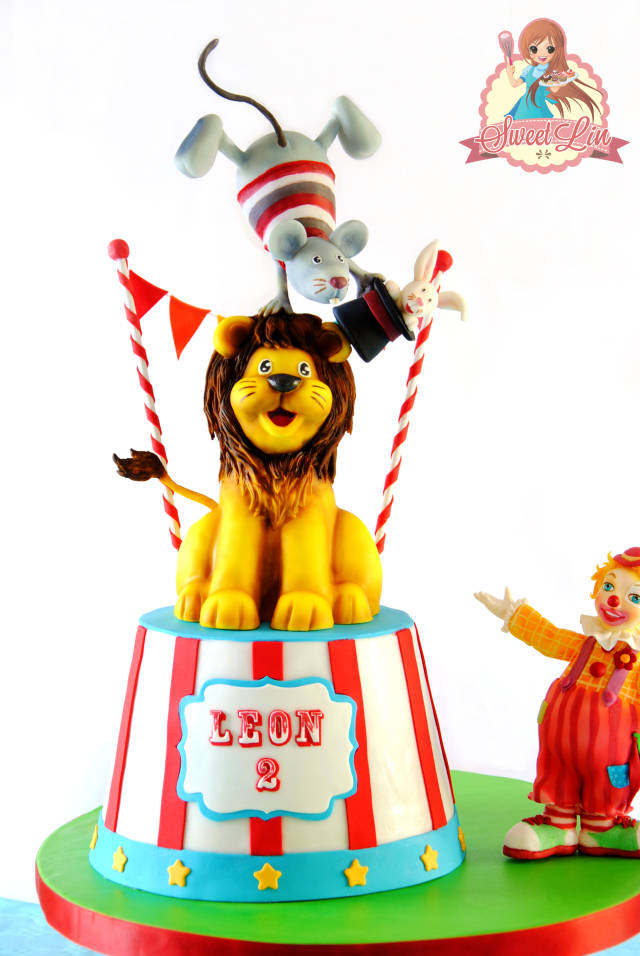 The cake taste was almond sponge cake with vanilla and strawberry buttercream flavour
This was the sweet table that i created for his party. Everything in this table were handmade…even the box i prepared 3 months ago LOL.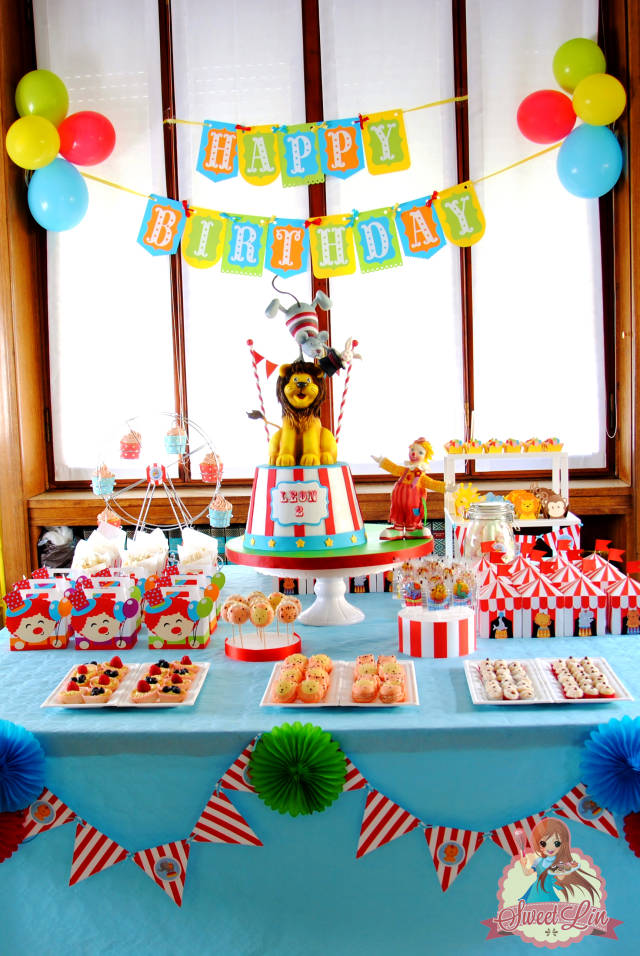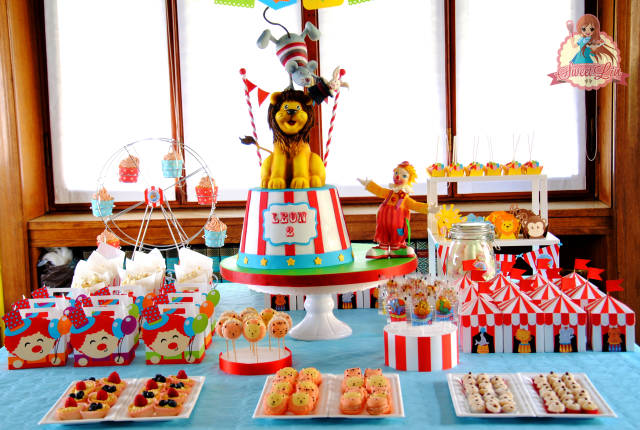 Made these decorated macaron also for the theme of the party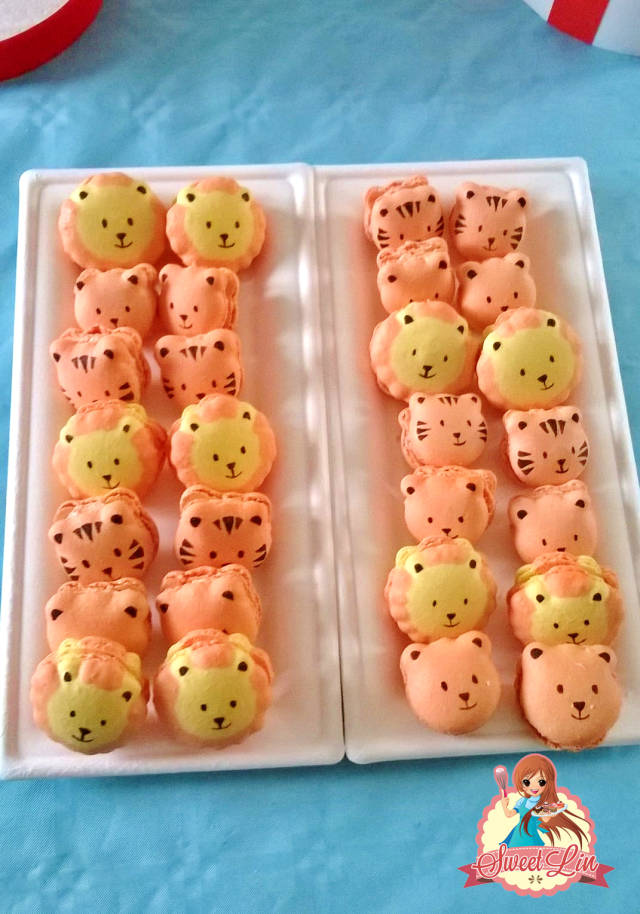 Inside these were puff pastry that i made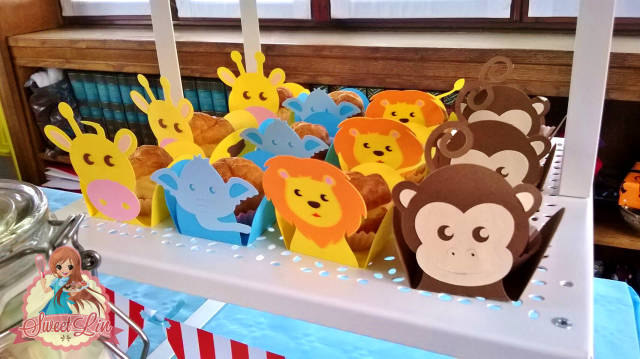 I'm really happy with all the result as this is my first sweet table that i made. Hope you like it and thank you for watching <3
Lin