Cake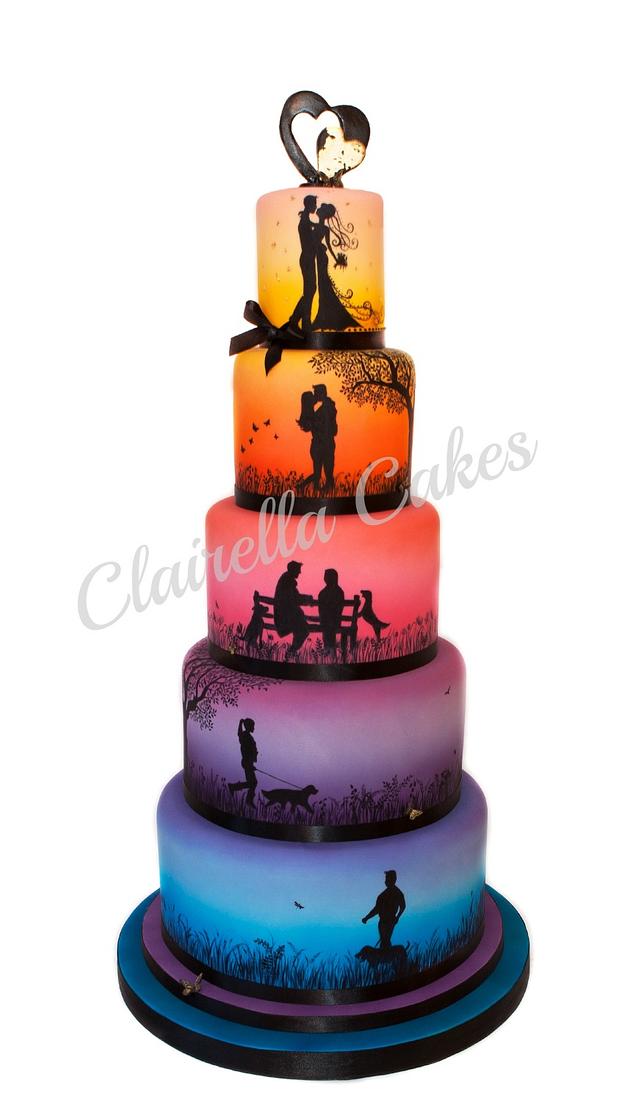 "Love Story" Wedding Cake
My Cake International Entry at London ExCel 2014 which was awarded a Gold Medal.
The cake depicts a love story of how the couple meet & fall in love whilst walking their dogs. The cake is airbrushed & hand painted. The story starts at the bottom & finishes at the top which is the pinnacle where the couple are joined in matrimony & the heart above them coved with gold leaf falls over the couple as confetti.
The cake has been featured in lots of media articles globally & has been a real talking point which meant the cake went "viral" & got over 30 million views = Happy Cake Chick!
37