Cake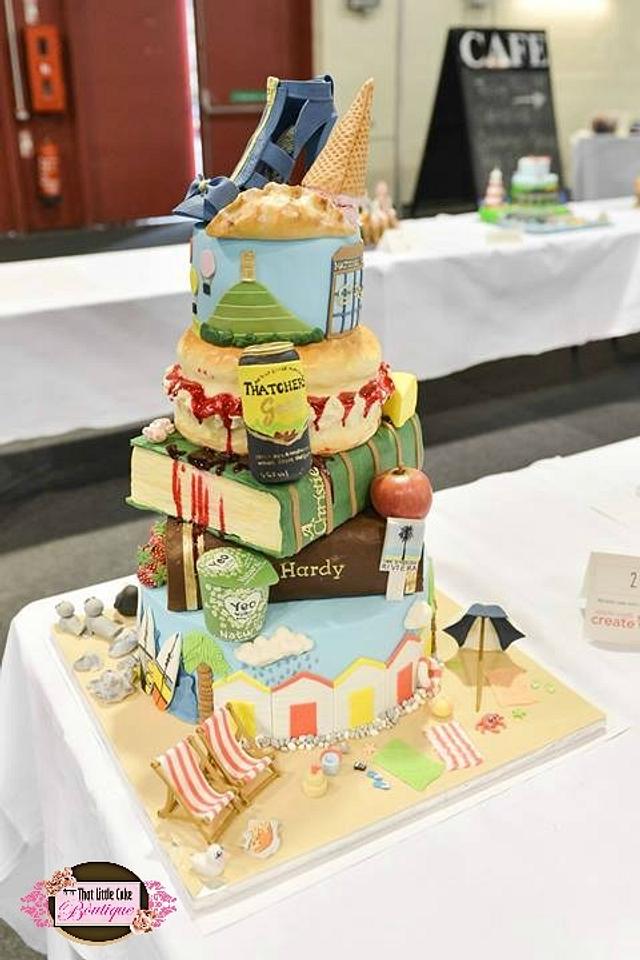 South West UK Themed, Best in Show/Award Winning Cake!
I made this cake for The BIG Cake Show held at Exeter Westpoint on March 28th, 29th and 20th 2014. The theme was the South-West. I won best in show!
The cake was different front and back, and featured a beach scene, Yeo Valley yoghurt, authors from the South-West, an Apple and a can of Thatcher's Cider, a large filled Scone, Glastonbury Tor, a National Trust Gift Shop, a Cornish Pasty, a Clark's Shoe, an Ice-Cream, Bristol's Hot Air Balloons, Stonehenge, a Teapot, Cup and Saucer, Cricket, Strawberries, Living Coasts, Paignton Zoo, Surfing, Cheddar Cheese, a Stick of Rock….to name just a few!
I also got to meet my idol Mich Turner and have my photo taken with her. Amazing day!
cake birthday south west cheese cider apple beach dck chair scone shoe pasty ice cream
16