Cake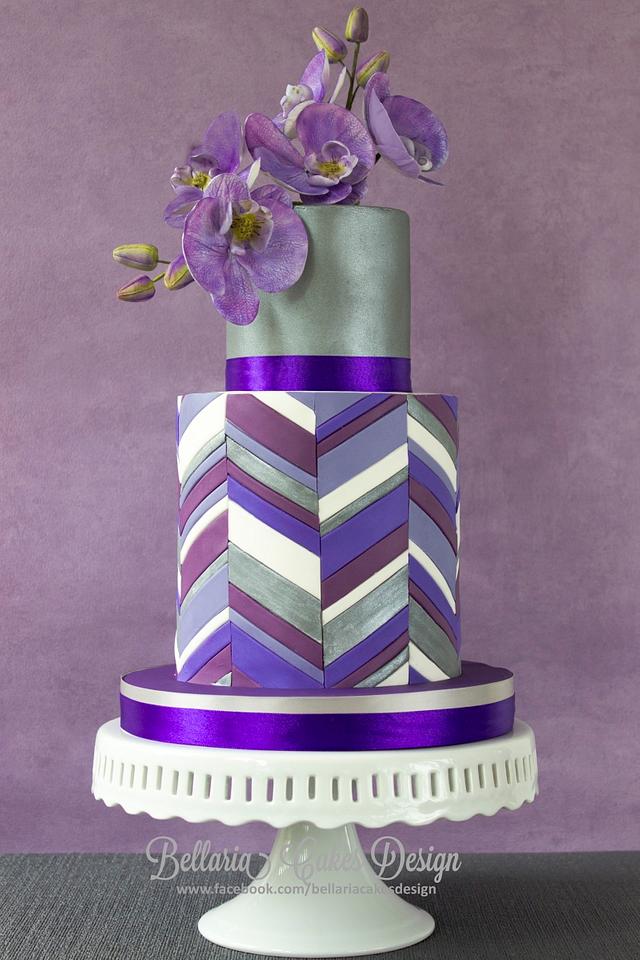 Purple chevron double barrel cake
The Purple chevron double barrel cake. I made this cake just for fun.
A lot of people ask me, what does your cake look like on the inside ? This is it… It's filled with mocca crème and salted caramel sprinkled with a little bit of coffee liquor "Tia Maria". I've bought the salted caramel in France when I had a vacation in August last year. You can make your own salted caramel also.
As you can see, the fondant layer is not thick at all. In combination with the chocolate ganache is this cake heaven…. hahahaha
I hope you like it.
XXX
Riany
Bellaria Cake Design
53