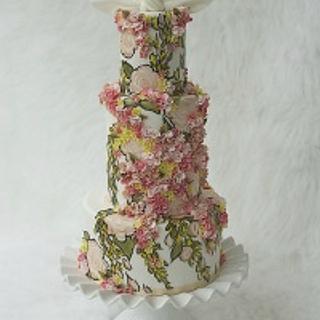 I'm Tiffany, 33 and a stay at home Mom. I have taken a giant step back from the cake world this last year while I focused on my family and health. I'm slowly getting back in to it now. I am 'self taught' and enjoy learning new things when I'm not running after my very energetic daughter. I love looking at other cake artists work, tutorials, etc. as well as photography. There are so many inspiring, humble artists out there. I'm not a fan of overly conceited cake artists, a little humility goes a long way in life. I'm so grateful to cake artists out there who give great advice, share tutorials and techniques and answer questions when they can. I don't always have the answers, but make sure to answer every email I get to the best of my ability.
I used to work in a grocery bakery as a manager where I trained everyone including the cake decorators/bread bakers/donut makers/etc. I absolutely loved my job, but when my maternity leave was up I just simply couldn't bear leaving my daughter. I'm an avid runner and cyclist and have embraced a whole foods way of life in my personal life. Over this last year, I have started experimenting with my recipes to clean them up, so I can do this for my clients as well.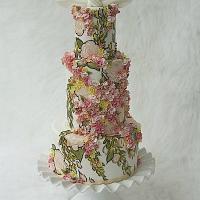 Ingredients: 1 – 16oz bag mini marshmallows 1 – 2lb bag powdered sugar (sifted – I usually use about 3/4 to 2/3 of the bag) 2 to 3TBS water shortening gel paste food coloring (if colored needed) 1 to 2 tsp vanilla extract...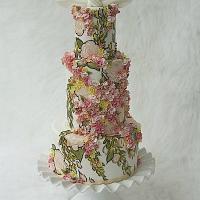 Hi everyone! This is my first real tutorial and there are some missing photos so bare with me. I hope I have explained this clearly enough and that it's not a terrible bore. :) Here we go: I started by tracing and cutting (3) 12" circles...
3 Comments