In this tutorial, you will learn how to work with wafer paper, make wired petals, shape and paint Wafer Paper Parrot Tulips for cake decorating.
FREE TEMPLATE
TOOLS AND MATERIALS
Wafer Paper – Oasis Supply or Saracino 0.27mm
26 gauge white floral wire
Synthetic brush
Foam floral pad
Ball tool
Drezden tool
Cecylia Rose, Yellow, Moss Green petal dust
Alcohol
24 gauge wire
Wilton stamens
White floral tape
Black food marker
Light green floral tape
Sharp scissors
Face tissue
… and you can make your own Wafer Paper Parrot Tulip flower!
Click HERE to see what supplies I use and recommend.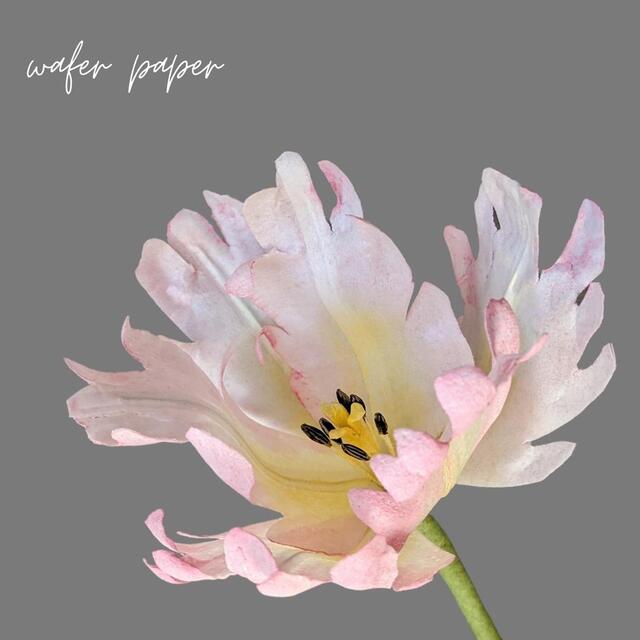 READY TO LEARN MORE?!
Learn modern wafer paper flowers so you can book more clients, charge premium rates for your cake designs, and streamline your cake decorating processes so you're earning more and working less. Join my Wafer Paper Academy: https://astashkinacakes.com/wpa