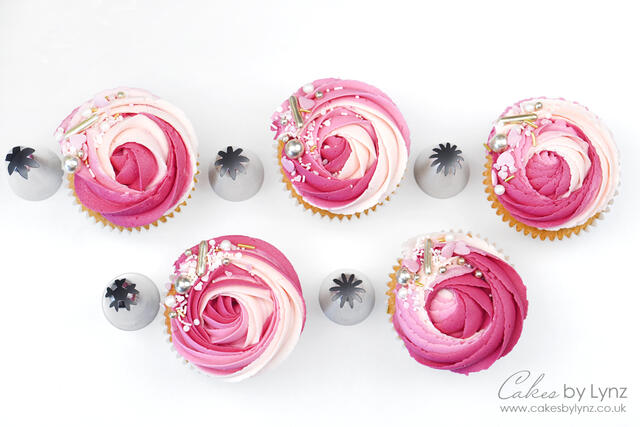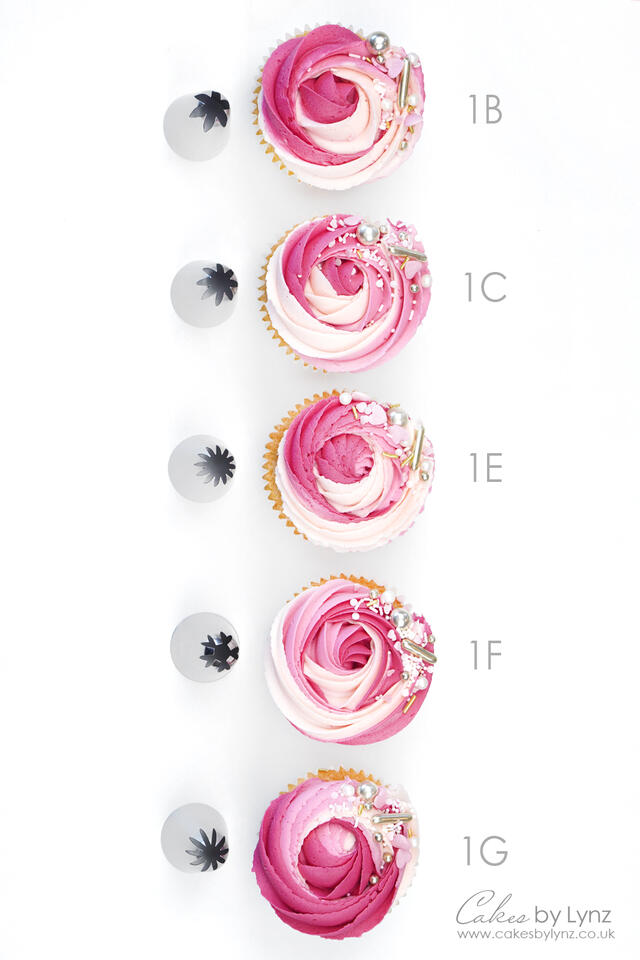 At this time of year boxes of cupcakes make the perfect gift and one piping technique that has become very popular is a chunky, thick buttercream rosette.
I know it can sometimes be hard to know which piping tip you need to create which effect, so in this cake decorating tutorial video I'm looking at the different effects that you can create using 5 different piping tips. The 1B, 1C, 1E, 1F & 1G.
➡In the video I use the Happy Sprinkles 'princess Diary' sprinkles. Get 10% off using my code 'HAPPYLYNZ10' at the checkout on their website https://www.happysprinkles.com/en​
or https://www.thecakedecoratingcompany.co.uk
(This code can not be combined with any other discounts)
I really hope you enjoy the tutorial. Thank you so much for watching and don't forget to subscribe for more cake decorating tutorials!
★ CUPCAKE & BUTTERCREAM RECIPES:
Vanilla Cupcake Recipe Video: https://youtu.be/otifsKKutLw
Vanilla Buttercream recipe video: https://youtu.be/tJ_T9WJEgXg
★ OTHER TUTORIAL YOU MAY LIKE:
1D vs 2D Piping techniques : https://youtu.be/4Klxe_QgmvE
Piping Rosette Swirls: https://youtu.be/acVfZiNBniY
Piping techniques #1: https://youtu.be/TPKqIScLKmk
Piping techniques #2: https://youtu.be/rlEKDyI-9yc
Russian piping tips: https://youtu.be/FrMA-2a7rK4
Piping Rainbow Cupcakes: https://youtu.be/PrvazYUBixs
Creating mini cupcakes: https://youtu.be/0NyP60y1eO4
FOLLOW ME HERE ↓
▫ YouTube: https://www.youtube.com/c/cakesbylynz
▫ Blog: http://www.cakesbylynz.co.uk
▫ Facebook: http://www.facebook.com/cakesbylynz
▫ Instagram: https://www.instagram.com/cakesbylynz/
▫ Pinterest: https://www.pinterest.com/cakesbylynz/