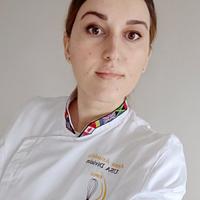 Anna Astashkina
posted about 2 years ago
Wafer Paper #14: Valentine's Day Cake Decor | Wafer Paper Tutorial + free template
Are you going to celebrate Valentine's day? What are you making?
In this tutorial, you will learn how to use an edible silver leaf with wafer paper, color and cut hearts, and even make it 3-dimensional.
You can use this technique to make cake decorations, cupcake topper, or even place it on your cookie design!
And I have a FREE template for you! Click HERE to download.
Wafer paper tutorials at AstashkinaCakes.com | Weekly free demo on www.youtube.com/astashkinacakes