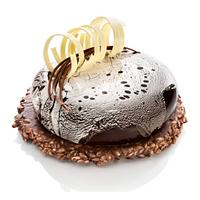 SaracinoDolci Very Long Suername
posted 11 months ago
FLOWERS #18: Lisianthus Flower Tutorial By Nicky Lamprinou
Looking for something to do to keep you occupied during these crazy times.
Ever thought about learning sugar flower making techniques? There is never a better time to try out our Saracino Pasta Bouquet (Flower Paste).
Nicky Lamprinou shows you how to make this simple yet stunning Lisianthus bouquet in a wonderful to follow step by step tutorial.
Give it a go and who knows where your flower making journey will end. To view full tutorial with description visit our website https://bit.ly/34B6VIC
Saracino Team