978 views, 4 comments and 4 faves in
Little Princess Buttercream Crown Cake with Glitter Drip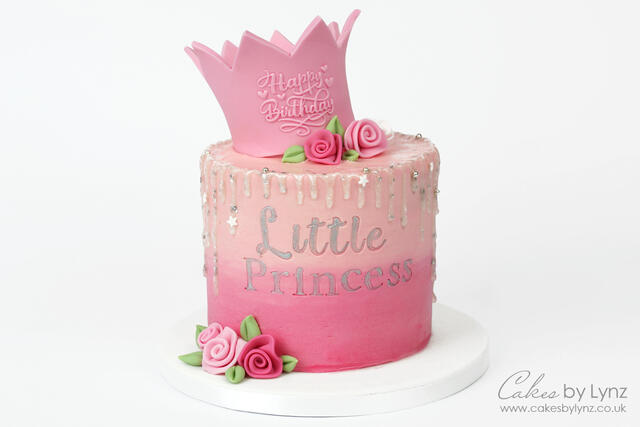 Hi and welcome back to my kitchen. For this weeks cake decorating tutorial I am going to be using some of the letter and outboss stamps from Sweetstamp to create this pretty princess themed buttercream cake where I stamp and paint onto buttercream. I also create a crown cake topper, ruffle fondant roses and a glitter drip.
➡️To download the FREE crown template click here:
http://www.cakesbylynz.co.uk/index.php/2020/09/little-princess-glitter-drip-crown-cake-with-sweetstamp/
I really hope you enjoy the tutorial whether you recreate the whole cake, or use elements to add to your own designs. Thank you so much for watching and don't forget to subscribe for more cake decorating tutorials!
➡Useful tutorials
Vanilla cake recipe: https://youtu.be/j5Axsg_8X3E
How to cover a cake in buttercream: https://youtu.be/Q_gJ6HoRRDk
How to cover a cake board: https://youtu.be/UbJo785jQug
Buttercream recipe: https://youtu.be/dPV815p1eAE
➡ FOLLOW ME HERE:
▫ Blog: http://www.cakesbylynz.co.uk
▫ Facebook: http://www.facebook.com/cakesbylynz
▫ Instagram: https://www.instagram.com/cakesbylynz/
▫ Twitter: @cakesbylynz
-- CakesbyLynz