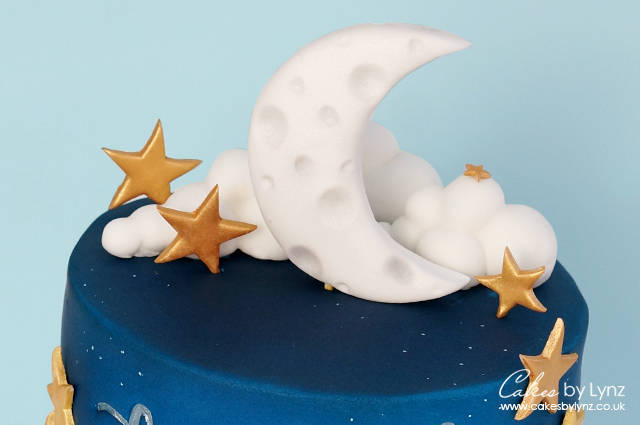 Hi and welcome back to my kitchen. In this weeks video tutorial I share with you step by step how to make this Twinkle Twinkle themed cake, from the 3D moon, 3D fondant clouds, stars, airbrushing the cake and adding the letters using Sweet Stamp by Amy Cakes.
In this video I use the upper and lowercase 'handwritten set' and the full 'cookie set', the tacky mat and the professional brush duo. For these sets and the other styles available Click Here: https://amycakes.online/collections/sweet-stamp
➡️If you want to read more about this cake check out my blog:
http://www.cakesbylynz.co.uk/index.php/2018/11/night-sky-twinkle-twinkle-little-star-cake-using-sweet-stamps
➡️ Plus for my vanilla cupcake recipe: https://youtu.be/otifsKKutLw
➡️ Plus here is how to make chocolate ganache: https://youtu.be/1ZWaaeE1Ti0
➡️ If you would like to see a more detailed look at how I cover my cakes click here: https://youtu.be/gWWqBMRHEjM
And for more things cake related follow me on social media:
▫️ Blog: http://www.cakesbylynz.co.uk
▫️ Facebook: http://www.facebook.com/cakesbylynz
▫️ Instagram: https://www.instagram.com/cakesbylynz/
▫️ Twitter: @cakesbylynz
I really hope you have enjoyed the video and found it useful. If you have please click Like and if you want to see more videos like this please Subscribe.