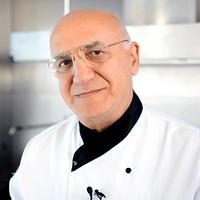 Serdar Yener | Yeners Way - Cake Art Tutorials
posted about 5 years ago
Easy SUGAR PICTURE FRAMES Tutorial
In this weeks tip I show you my way of making sugar picture frames which I think are a great idea for cake toppers because they instantly add a very meaningful and sentimental presence to a cake.
The downloadable course material for this tutorial can be found at YenersWay.com…https://www.yenersway.com/tutorials/free-online-cake-decorating-tutorials/easy-sugar-picture-frames-tutorial/
Don't forget to like and subscribe to stay tuned to Yeners Cake Tips!
New cake tip every Week!
Learn cake decorating online at https://www.yenersway.com | Cakenote Cake Designing Software - https://www.cakenote.com