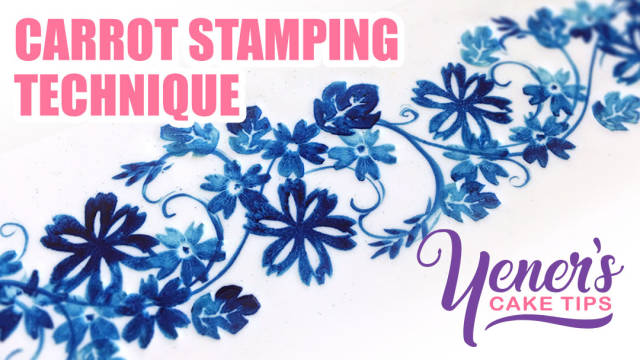 We use various methods to add patterns to a cake surface. Brush painting is one of those methods which for some is a piece of cake, and for others is a bit of a nightmare.
In this Yeners Cake Tip, I will show you a simple way to create a wonderfully decorated surface that looks like it's hand painted.
This tutorial also comes with templates which you can download from the following link…
https://www.yenersway.com/tutorials/free-online-cake-decorating-tutorials/simple-carrot-stamping-technique/
Don't forget to like and subscribe to stay tuned to Yeners Cake Tips!
New cake tip every Tuesday!