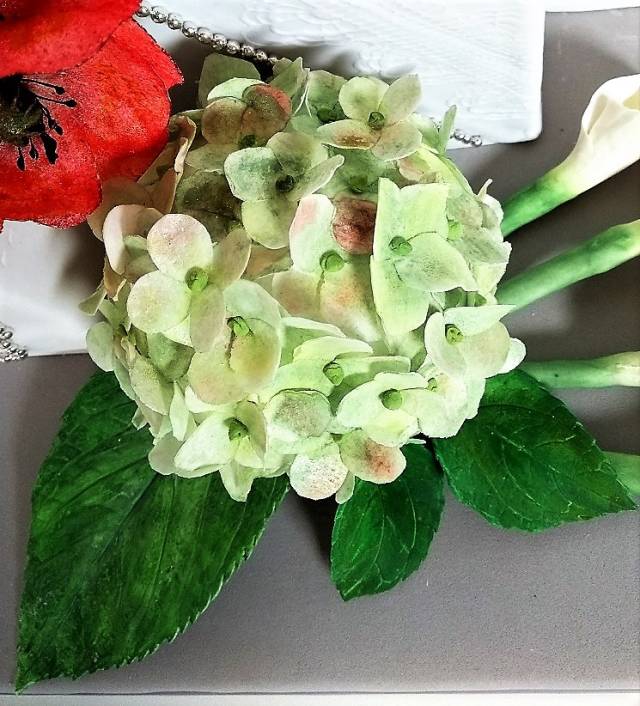 Hi friends, here's an easy way to make a wafer paper green hidrangea and a fondant leaf.
You need
1 styrofoam ball,
1 wire for flowers,
2 sheets of white wafer paper,
some green fondant,
yellow+green+white+red food powder color,
1 brush,
1 cutter,
1 scissors,
some pins,
some film,
1 real hidrangea leaf.
Pierce the ball with the wire, as in the pic below;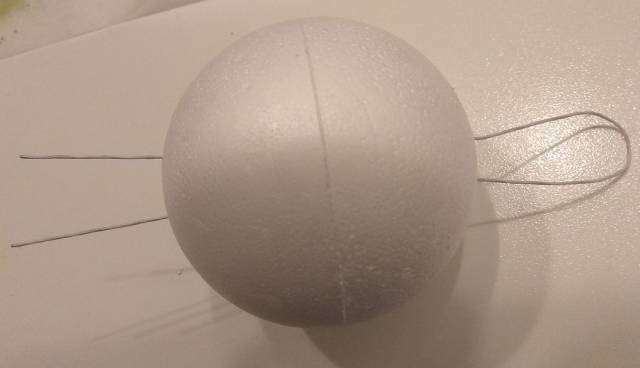 Twist together the ends of the wire, as in the pic below;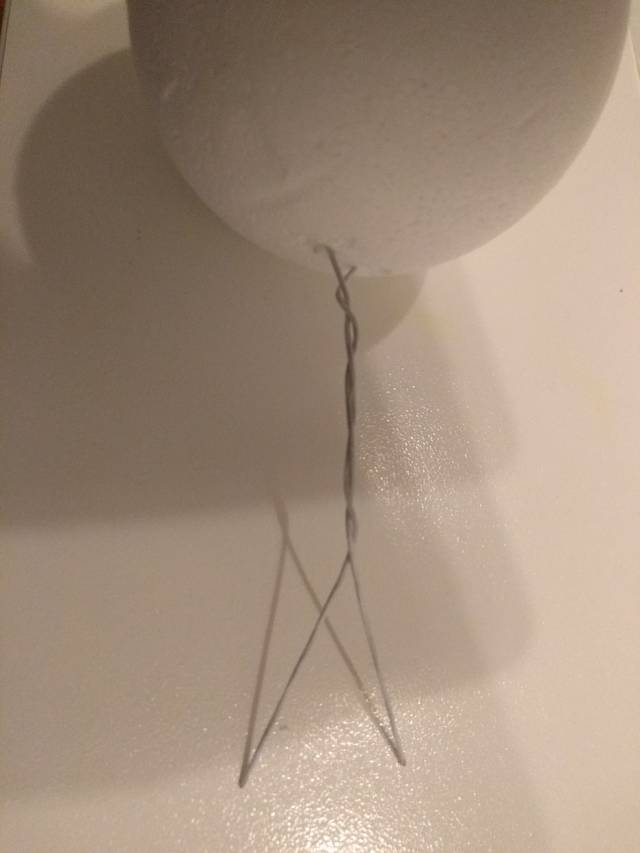 Bend the wire as in the pic below. This will help you to hold the ball while working;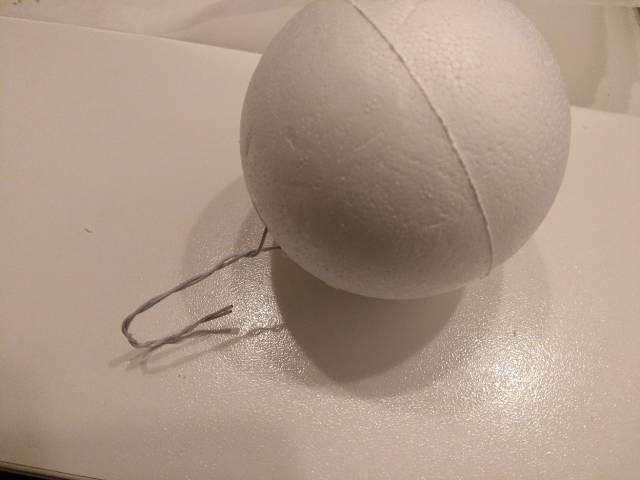 Cut out some small pieces from white wp sheets, as in the pic below: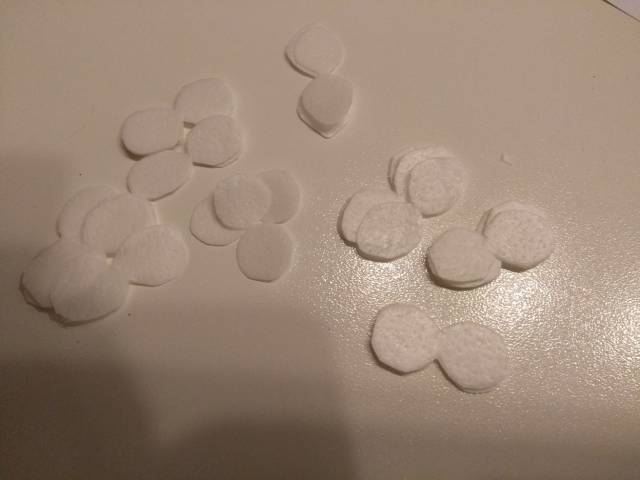 Get your favorite shades mixing the powder colors;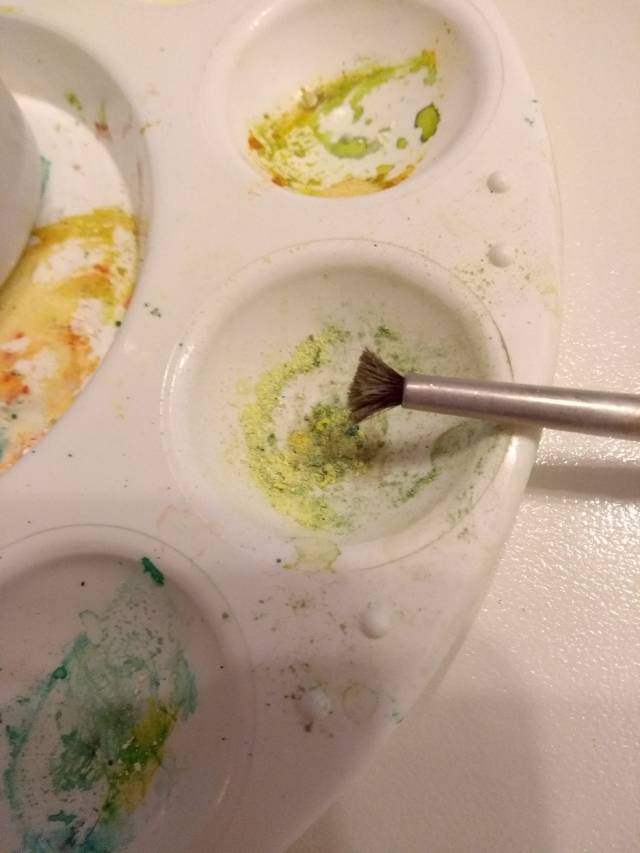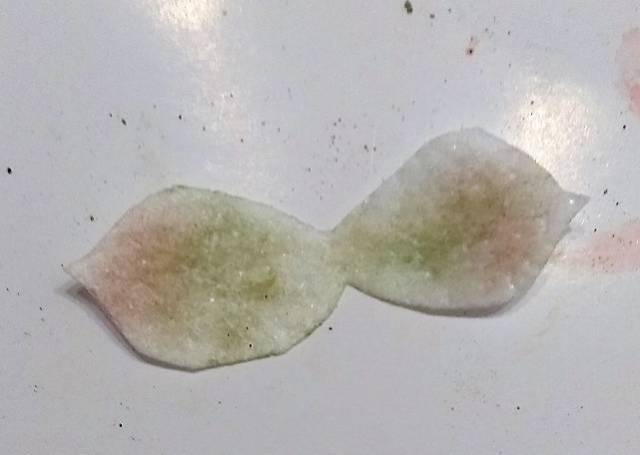 Paste two pieces of wp, shaping the little flowers of the hidrangea;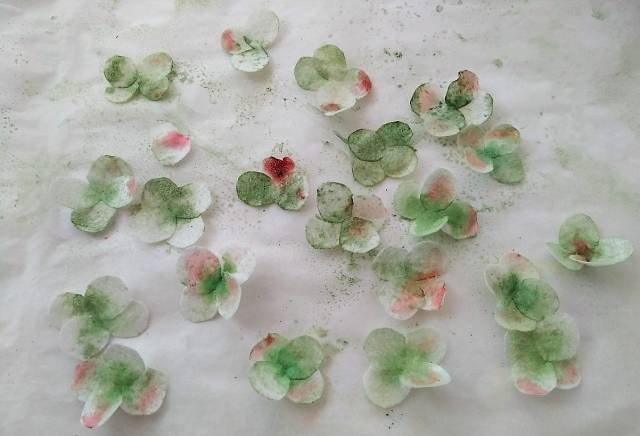 Make a very little ball of green fondant and fix it onto the flower, with a pin.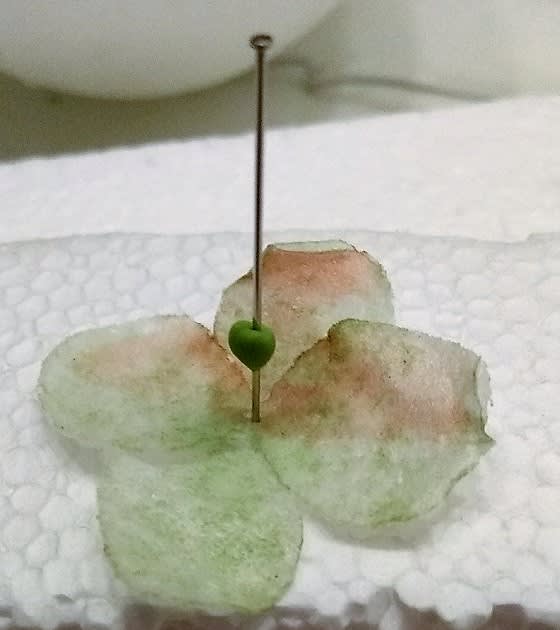 Pierce the styrofoam ball with the flowers;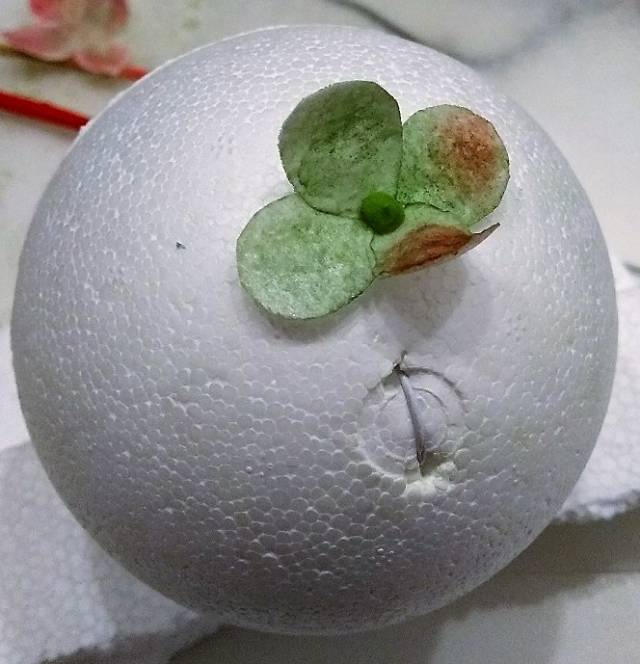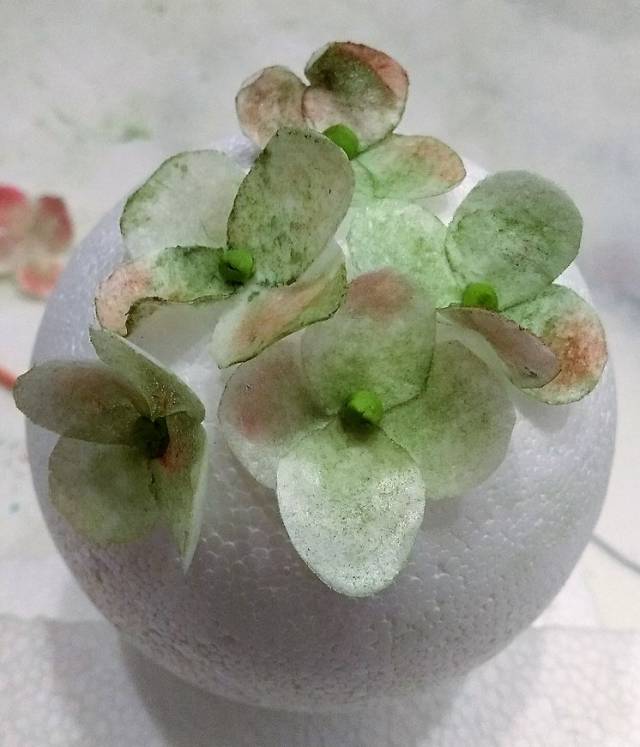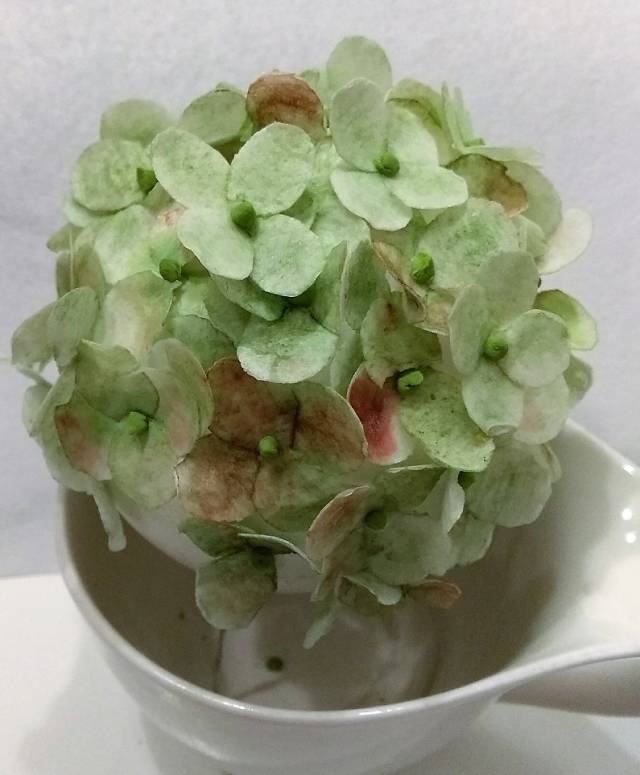 Cover the real leaf with the film. You have your natural veiner!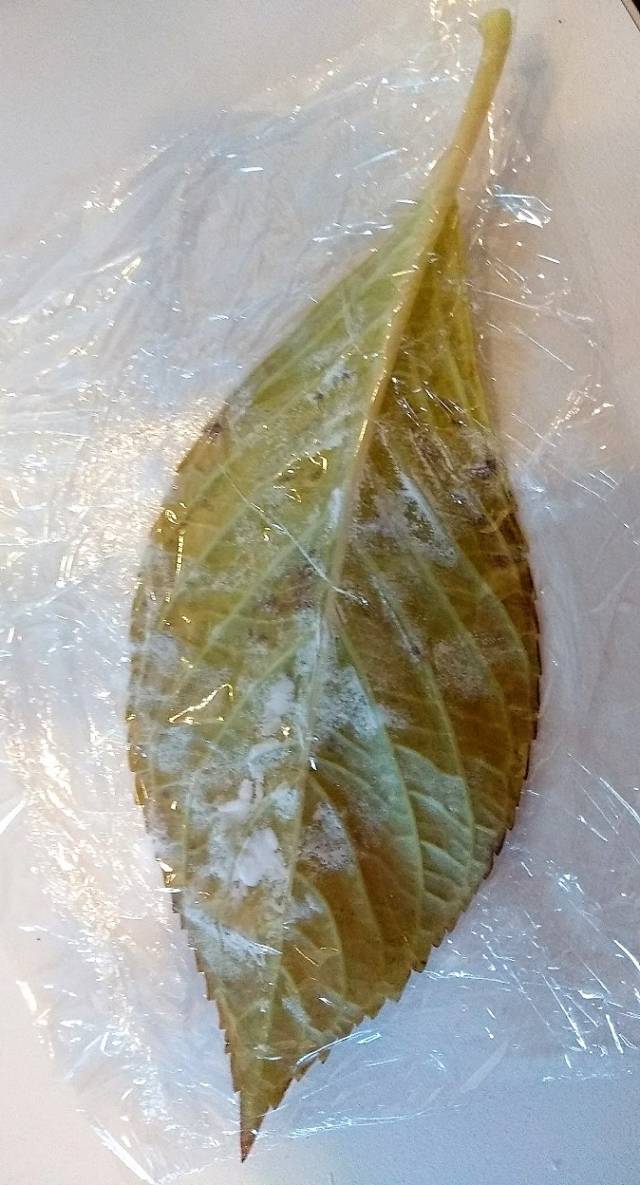 Roll out some green fondant onto the leaf;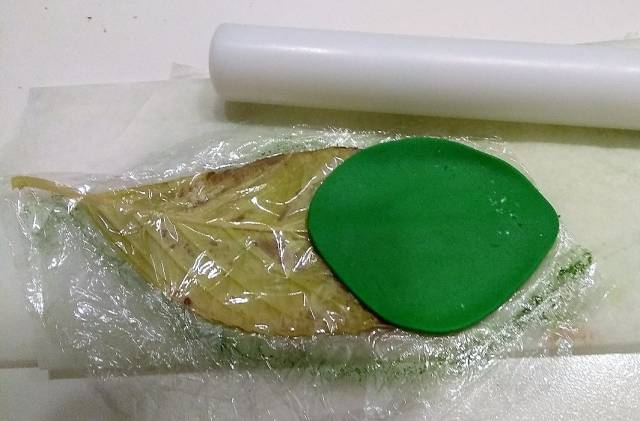 Cut out the fondant leaf with the cutter;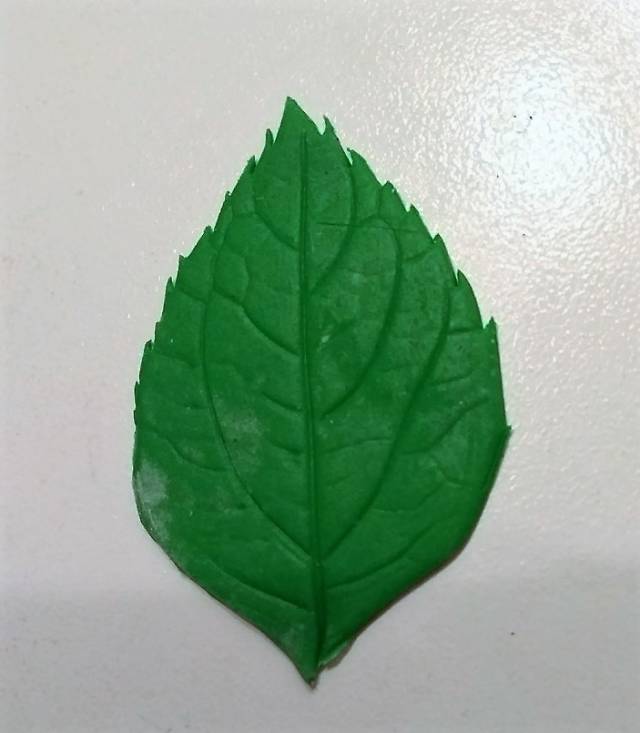 Color the leaf trying to give it a realistic look and then let it dry;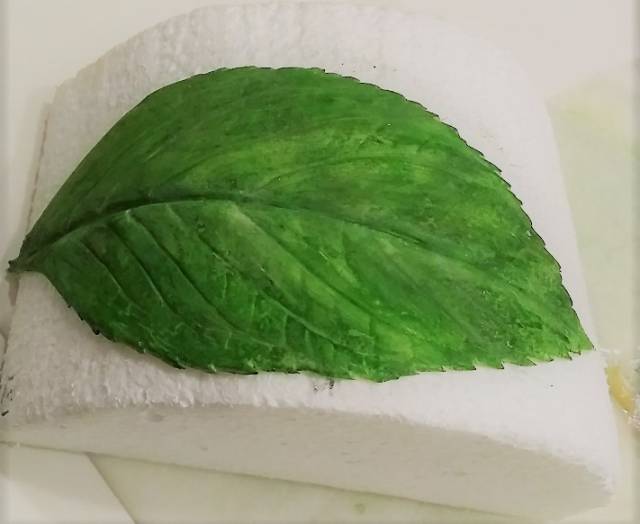 You've got a beautiful hidrangea for your cakes!