Interview #59: Moy Hernández
Moy's: CakesDecor Profile | Facebook | Instagram 1. Tell us a little about yourself, family, where do you live and what did you do for a living before making cakes if anything? Hello my name is Moy, I am originally from CDMX Mexico, I am 37 years...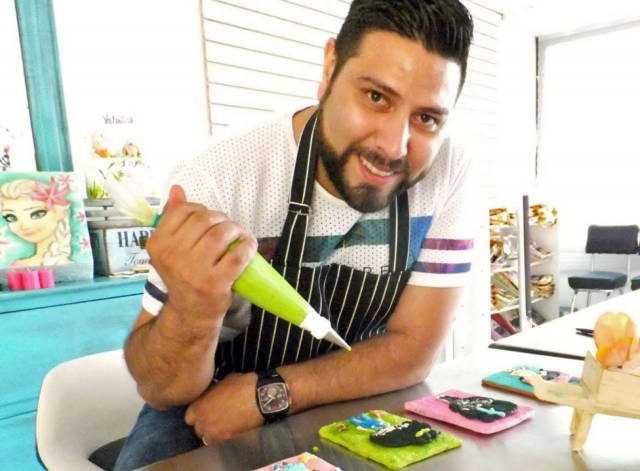 Moy's: CakesDecor Profile | Facebook | Instagram
1. Tell us a little about yourself, family, where do you live and what did you do for a living before making cakes if anything?
Hello my name is Moy, I am originally from CDMX Mexico, I am 37 years old. I am the father of 2 small whirlwinds Emiliano and Valentina, happily married to a great woman whom I have known since childhood, I currently do not live in a specific city because of the courses that I give in different countries and cities, my whole family is from Cuernavaca a beautiful city with spring in the 4 seasons of the year, I am a believing person and before entering the world, I devote to give classes to body pump and spinning purposes, as well I am a graphic designer.
2. How long have you been doing cakes and why did you get started in cake decorating… was it by accident or did you always have a passion for it?
I have been making cakes since 2008 I started from home on the initiative of my wife and somewhat for obedience to God, never imagine actually being in the world of cakes. In 2010 I inaugurated my workshop and pastry to the public what is now The Best of cakes and from then on to today I have not stopped. I must say that it was not an easy decision for me to leave an office job to devote myself to making breads and kilos of fondant. However it has been the best way to return to my house, to see my children grow and enjoy my marriage combining it with work.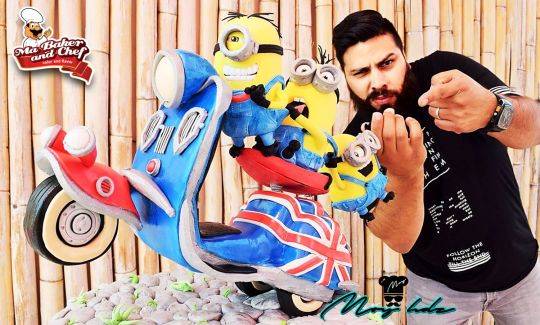 3. Is there one tool you cannot live without and one you don't have yet but really want?
I can not live without fondant modelers, I think you do everything with them from a simple modeling to the most sophisticated in a creation, I would like to have an electric spatula that you could connect and it would always be hot to add detail in my pies, although in reality I do not know if this exists.
4. Your designs are always so gravity defying, they are just amazing. Do have one small tip you can give us all too help us when making these type of creations?
The best suggestion to make a cake that defies gravity is to measure exactly what you want to excel from the design and from there start to be completely symmetrical knowing that 80% of a cake like this will always be the structure that holds it.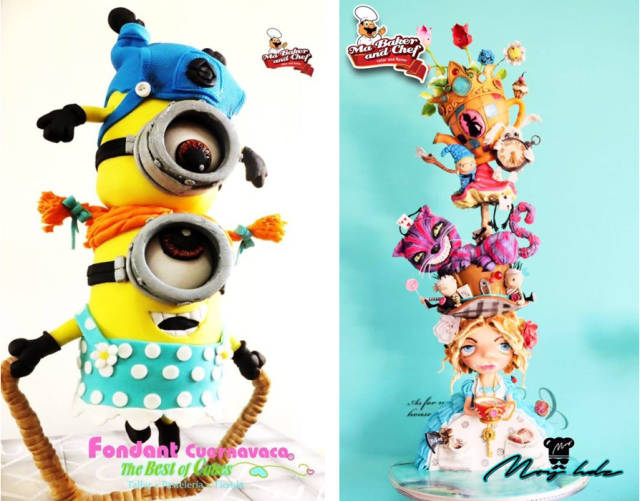 5. What part of making cakes do you like most and least?
I like to design them on paper and the part that I do not like the most when making cakes is to return everything to its place.
6. Tell us one thing about yourself that many of us might not know already
In addition to pastry I am a musician, bass player and I have a strong passion for sport.
7. What would you say has been your biggest cake challenge to date and if you could have a do-over of that cake would you want too and what about it would you change?
Transporting the already assembled tower cake is the biggest challenge, perhaps I would devise a form of structure in which I only get to place tier by tier like a normal round cake.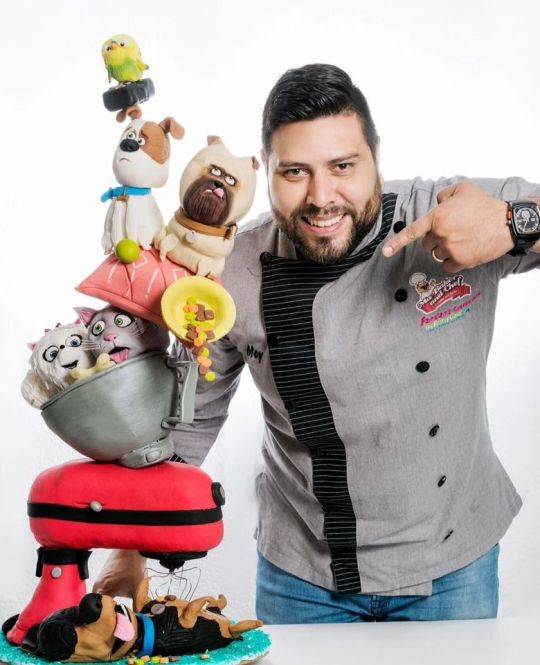 8. Is their one technique or sugar skill that you have not tried yet but really would like to learn?
I think I know a little about everything, maybe something I have not tried full has been to make a chocolate structure. Sounds interesting.
9. What is your favorite cake flavor you like to make?
My favorite to do will always be nuts stuffed with Philadelphia cheese.
10. Do you sketch your cakes or just wing it and if you sketch it up how much time would you say it takes for you to get all the measurements and details down?
From the beginning of the sketch of the design until the end of a very elaborate cake took about 2 days. And in the elaboration alder of 5 days minimum.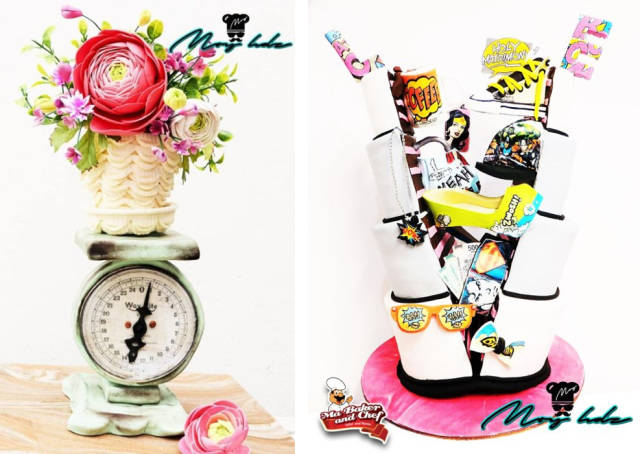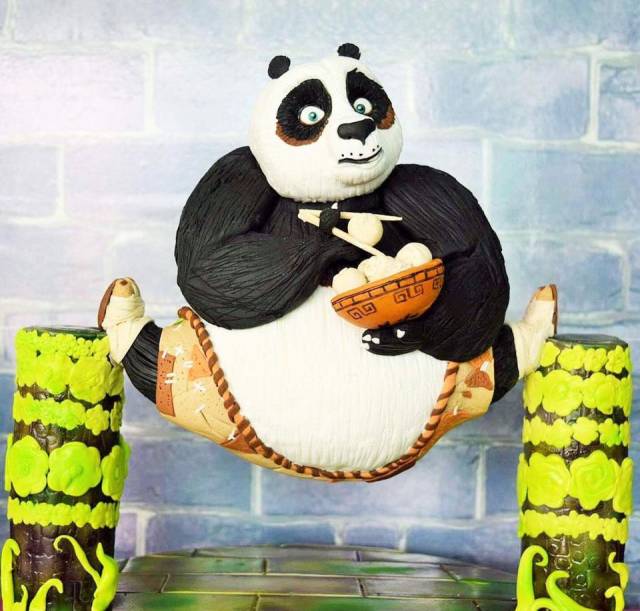 11. For anyone just starting out what would be one piece of advice you would give them?
I will always recommend that if this opens you doors then you are on the right track, normally you enter with some fear but this is the life of risking responsibility and commitment, go for your dreams and achieve the goal with effort.
12. What's the best lesson you have learned while making cakes so far?
That when we are passionate about what we do, there is no simple cake.
13. Do you have one significant cake that you can call your favorite so far in your career?
Aladino, a gravity cake that I launched for courses 3 years ago, I was going through a difficult period in my life, many changes, change of house, location, the arrival of my 2nd daughter to my life and in 3 days I had to teach a class. I had elaborated this cake with much effort and care, but left the logistics of this class in the hands of third parties, this caused an overcrowding in the launch of this one of more than 20 students in a single day. Which I had to teach and the result was not good at all, it was a complete learning in life that I would never repeat.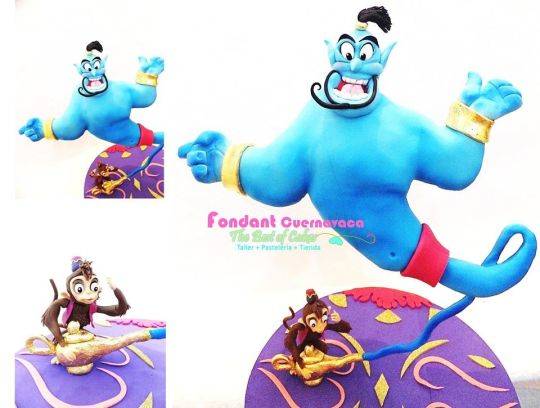 14. And one crazy one just for fun…If you could go anywhere in the world where would you go and why!
To the Amazon I think. It is one of the cities more exotic than any other. I am fascinated by the jungle.
14