Interview #58: Shannon Bond
CakesDecor Profile | Website | Facebook Page | Pinterest | Instagram 1. Tell us a little about yourself, family, where do you live and what did you do for a living before making cakes if anything? I live in Olathe, Kansas which is outside of...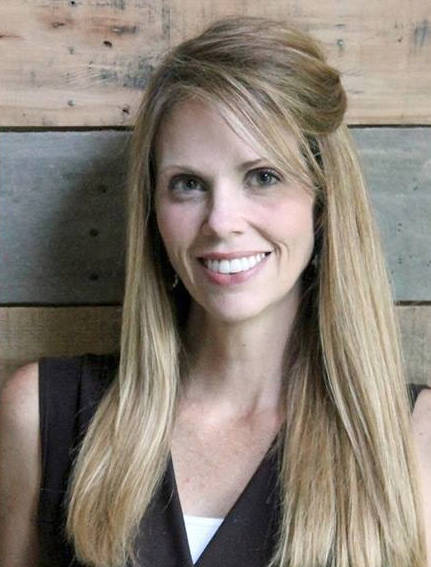 CakesDecor Profile | Website | Facebook Page | Pinterest | Instagram
1. Tell us a little about yourself, family, where do you live and what did you do for a living before making cakes if anything?
I live in Olathe, Kansas which is outside of Kansas City with my husband and our 6 children. I home school our children until they reach high school, so teaching them is my full time job.  I love fashion (especially shoes) being outside, sand volleyball, sunrises and sunsets, rain, museums and musicals but my family and my faith are the driving forces in my life. I am so very blessed to be able to continue to spend my days with my kids and playing with food!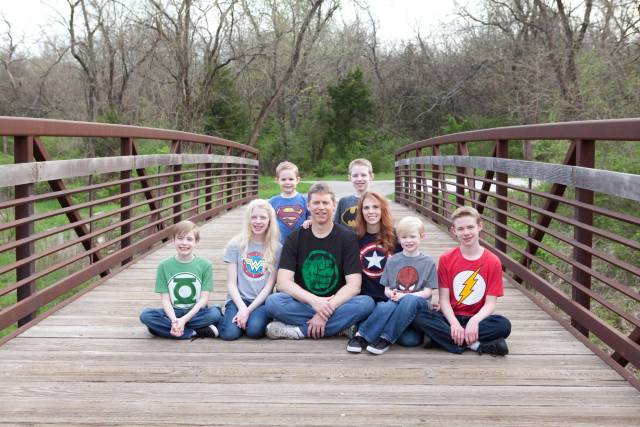 2. How long have you been doing cakes and why did you get started in cake decorating… was it by accident or did you always have a passion for it?
I have been in business with cakes for 4 years, but started making cakes for my kids a few years before starting my business. I have always loved to bake and always loved the arts but never really thought of combining those loves until my oldest son wanted a very specific Spiderman birthday cake one year. I attempted to decorate it (it was a hot mess – haha) but it was so much fun – and I was hooked! I had always loved crafting things with my hands (jewelry, painting) but when I discovered sugar – everything else faded away and it became a passion and my favorite medium!
3. Is there one tool you cannot live without and one you don't have yet but really want?
My one tool is a toothpick – seriously. There are so many things you can do with a simple toothpick – from sculpting to carving to creating textures and designs. I didn't have a lot of cake tools when I first started so I used what I had on hand and it's still a favorite tool! The one I would really want is an Akron Mount for tutorials and videos – it's on my wish list for sure!
4. I am such a fan of your work, your designs are always so elegant and captivating. Do you have any tips that you could give our members to help them when they are either creating their cakes or taking pictures of their cakes?
For taking pictures, definitely invest in a good camera and lens – it makes a world of difference and will lower your frustration levels of having to take dozens of pictures to get just 1 or 2 good ones. I love natural light and use a white board on the off side to help reduce shadows. Most of my cake pictures are taken against our gray wall in our kitchen. Gray is a fantastic background color for cakes! It makes white pop and doesn't clash or drown out other colors. As for creating cakes, my advice is to be inspired by everything around you! Look at everything other than other cakes – haha! Architecture, fashion, art, nature, textures…all of these are such great inspirations and really allow your mind to open to design possibilities!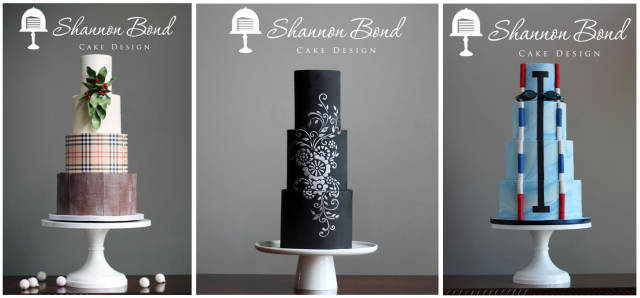 5. What part of making cakes do you like most and least?
I love the design process and decorating! I keep a sketch notebook of ideas that I want to try when I have some free time. Going through it when I feel in a design rut really helps to reawaken that design passion. My least favorite parts are the making of all the buttercreams and batters, the clean-up and of course… deliveries. There is nothing that will age you like trying to deliver a huge buttercream wedding cake in the heat of summer during rush hour traffic on bumpy roads! Cake deliveries should be considered an extreme sport!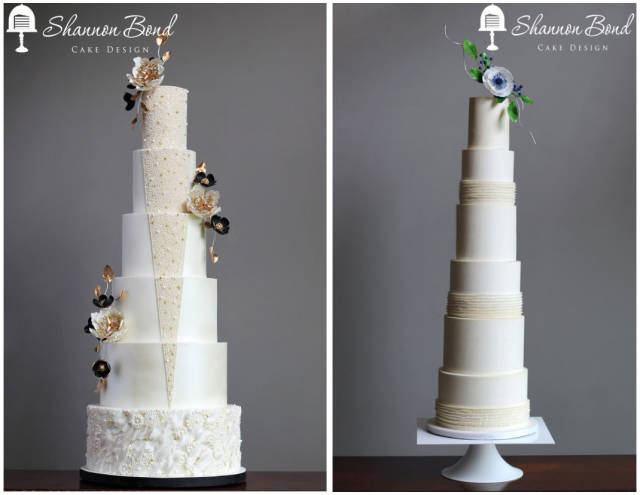 6. Tell us one thing about yourself that many of us might not know already.
Hm…this one is tough. Maybe that I am super competitive. Especially with sports, but I'm older and not as athletic now so I try to rein it in – haha!
7. Do you have a bucket list and if so what might one or two of those be and it does not have to be cake related?
Oh yes, I would love to teach and visit more places (and museums) with my family in tow! Cake has blessed me in so many ways with being able to travel and meet so many amazing people. I am so thankful for that and just so incredibly grateful for every opportunity I receive and hope to be able to visit more places!
8. For anyone just starting out what would be one piece of advice you would give them?
Don't rush yourself and your learning curve. Give yourself the time and chances to fail with people who will love you anyway! You will learn so much from those "failures". There isn't any one timeline when it comes to cake to compare your progress against so don't let those doubts creep into your head before you've even really started. Cake is a marathon, not a sprint!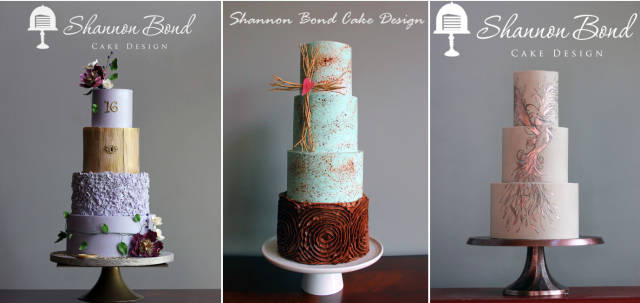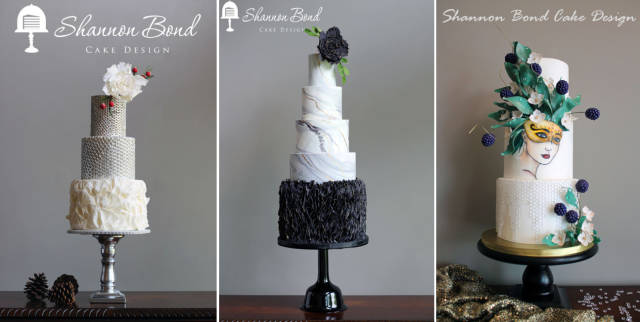 9. Is their one technique or sugar skill that you have not tried yet but really would like to learn?
Realistic face sculpting! It's not a strength of mine so I would love to take a hands on class and learn!
10. What is your favorite cake flavor you like to make?
It varies on my mood but I would say either Cinnamon Pumpkin Cake, Chocolate Fudge or Orange Vanilla Cake are always on the top of my list!
11. Do you sketch your cakes or just wing it?
I usually do rough sketches. Just enough of a sketch to remind myself where I want elements placed and such, but I don't get too detailed because sometimes it changes as I see it come together on the cake. My clients are really great about allowing me artistic control over design placement – I'm so thankful for that!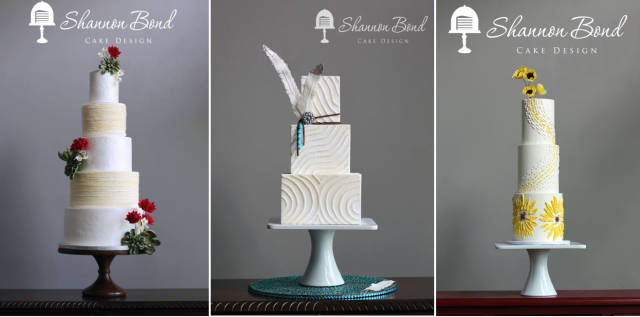 12. What would you say has been your biggest cake challenge to date and if you could have a do-over of that cake would you want too and what about it would you change?
Structured cakes are my biggest challenge. My husband is an engineer so I usually bounce my ideas off of him and give him way more gray hair than he would have on his own – haha! My son's Harry Potter cake for his birthday this year was supposed to be balancing on a threaded rod "wand"that lit up. But I pushed the structural limit a little too far and it didn't work out like I wanted. I would redo that one for sure because it would have been really cool!
13. What's the best lesson you have learned while making cakes so far?
Patience. You just can't rush some things, like letting gumpaste dry.
14. Do you have one significant cake that you can call your favorite so far in your career?
I have several favorites; usually they have meaning behind them whether it was for a client or theme that really touched my heart, a color combination (hint..all things turquoise), a technique I tried or even the honor of being in a publication. It's like choosing a favorite child – I just can't do it!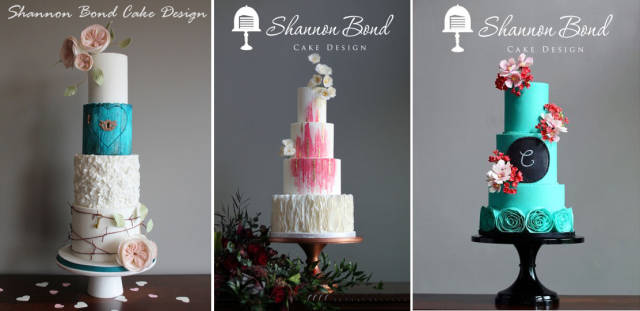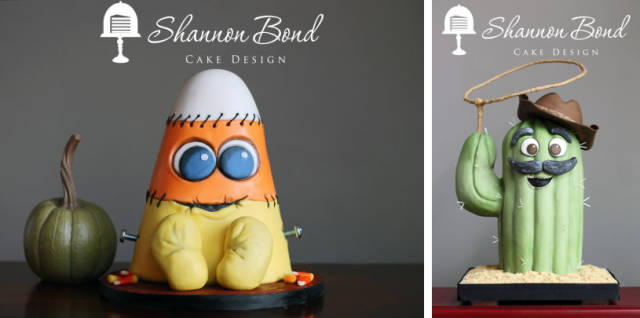 15. And one crazy one just for fun…If you could go back in time to any era and meet just one person who would that be and why?
I think I would choose to go back and just spend more time with my Grandma Dot. She passed away when I was in high school and the older me has so many things I would like to ask her and talk with her about. She was so artistic, was a wonderful baker, loved fashion and shoes and a mom to 5 kids so I have a lot of things I would like to bounce off of her at this point in my life!
25