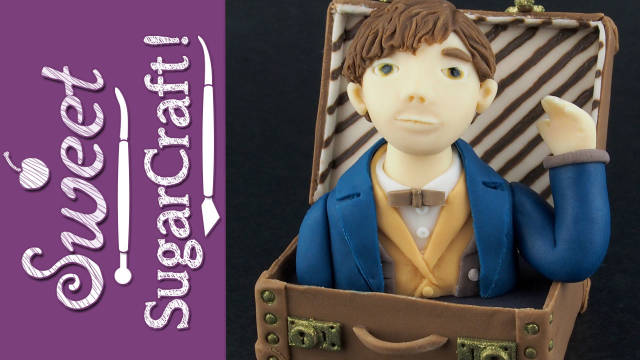 https://youtu.be/3a5omfBRM4E
Make a Newt Scamander FANTASTIC BEASTS and WHERE TO FIND THEM cake topper; then head on over to Francesca Sugar Art/ Delicious Sparkly Cakes to see how to make an AMERICAN CONGRESS OF MAGIC LOGO cake for him to stand on.
Hey guys, I made this Fantastic Beasts cake topper a while back as a part of a collaboration with the lovely Fran from Francesca Sugar Art and Delicious Sparkly Cakes; and thought you might like to see it :-)
See how to make Fran's cake!
English Versions: https://www.youtube.com/watch?v=EdSdbAv9t9Q&t=1s
Italian Version: https://www.youtube.com/watch?v=mOnB9w9SNMo
If you enjoy my tutorials SUBSCRIBE to my YouTube channel youtube.com/sweetsugarcraft to be sure not to miss how to make the next Sweet(!) cake topper!
Want to see sneak peeks and updates! Visit me on:
Facebook https://www.facebook.com/SweetSugarCraft/ and
Instagram https://www.instagram.com/sweetsugarcraft/
MODELLING PASTE or FONDANT with TYLOSE or CMC added in, used in:
• Black, Brown (in four shades), Beige, Flesh, White, Golden/Yellow and Blue/Green.
TOOLS & EQUIPMENT:
• Polystyrene
• Stanley Knife Blade
• Non-Stick Rolling Pin
• Cornflour Duster
• Ruler
• Craft Knife
• Sugar Glue
• Paint Brush (for glue) & Another for Painting
• Tiny Ball Tool
• Veining / Dresden Tool
• Colour Shaper Tool
• Blue/Green and Black Edible Gel Paste (for painting)
• Clear Alcohol (Rose Spirit / Vodka)
• Cocktail Sticks/ Toothpicks & BBQ Skewers
• Scissors