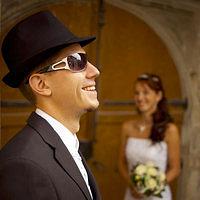 Michal Bulla
posted almost 11 years ago
Cake Business Book Giveaway #1: Announcement
Time to Start your own Cake Business?
We have 5 copies of this fantastic book to give away !
How to enter:
Click the "Share" link found below the decription of this banner to share this Giveaway with your friends. Select "Public" option, when sharing.
Answer the following: IF JULIA ROBERTS HAD HER OWN CAKE COMPANY, WHAT WOULD SHE CALL IT? in the comments below.
5 funniest answers each win a copy!
( Closing date, Monday June 4th 2012 )
-- Michal, http://cakesdecor.com | My Facebook: http://www.facebook.com/michal.bulla