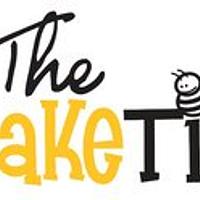 The Cake Tin
posted over 8 years ago
Cant upload photo to the Christmas Cake Competition.
OK so please forgive me if I am being a dummy but I cannot seem to upload a photo to the Christmas cake competition. If I click on the green submit entry box it comes up with everyone's cakes but I can't seem to see where to put my photo.
Pease can someone help me, I would be much appreciative.
Many thanks in advance,
Sarah
Sarah, New Zealand, http://www.facebook.com/#!/TheCakeTin