Cake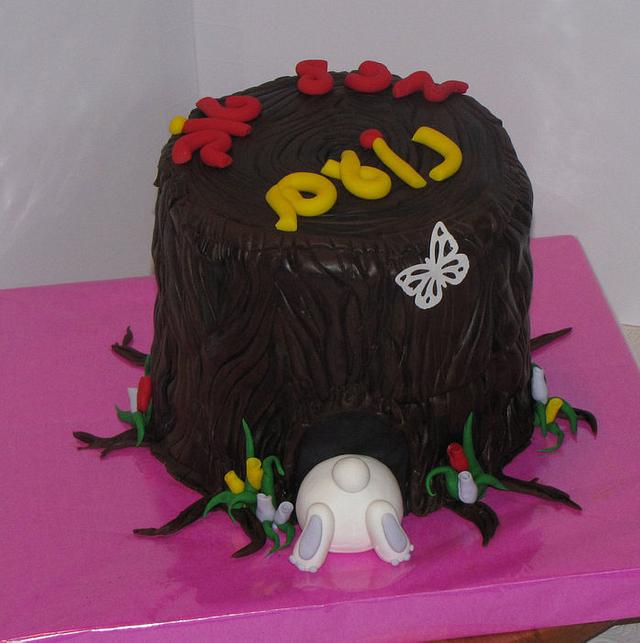 Bunny in a tree trunk cake
This is a two tier (18cm in diameter) cake.
Everything is edible (except for the pink base of course). The cake was hand sculpted to look like the trunk.
The wood texture was achieved using brown fondant (not chocolate) carved to look like wood and then hand painted using black and brown.
I loved making this cake and even more, the surprise on my daughters face in the morning when she woke up and saw it – it was a complete surprise…
1