Cake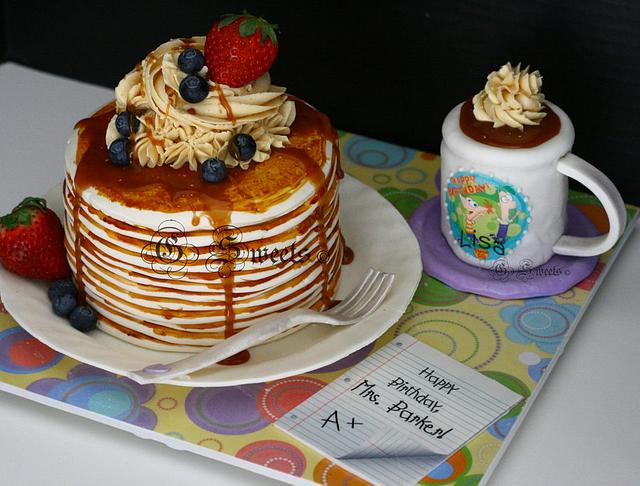 Pancakes and Coffee, anyone?
This is a Brown Butter Cake with Salted Caramel Italian Meringue Buttercream Frosting. It is made especially for a beloved teacher who loves pancakes and Phineas and Ferb! :)
Many, many thanks to Royal Bakery for her tutorial on making pancakes. I don't think I would have been able to make this cake as quickly as I did (half a day) without her tutorial. And as usual, covered the board with the "Peggy Does Cake method". :) Thank you!
The Plate and Fork are gumpaste. Fruits are real. The "syrup" is actually caramel sauce. :)
Thank you for looking!
8