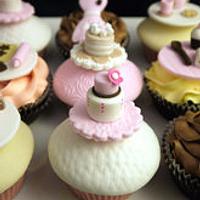 Leah Jeffery- Cake Me To Your Party
posted
over 9 years ago
Red Fondant Roses/Ring Box Cake
Advertisement
Advertisement
Red Fondant Roses/Ring Box Cake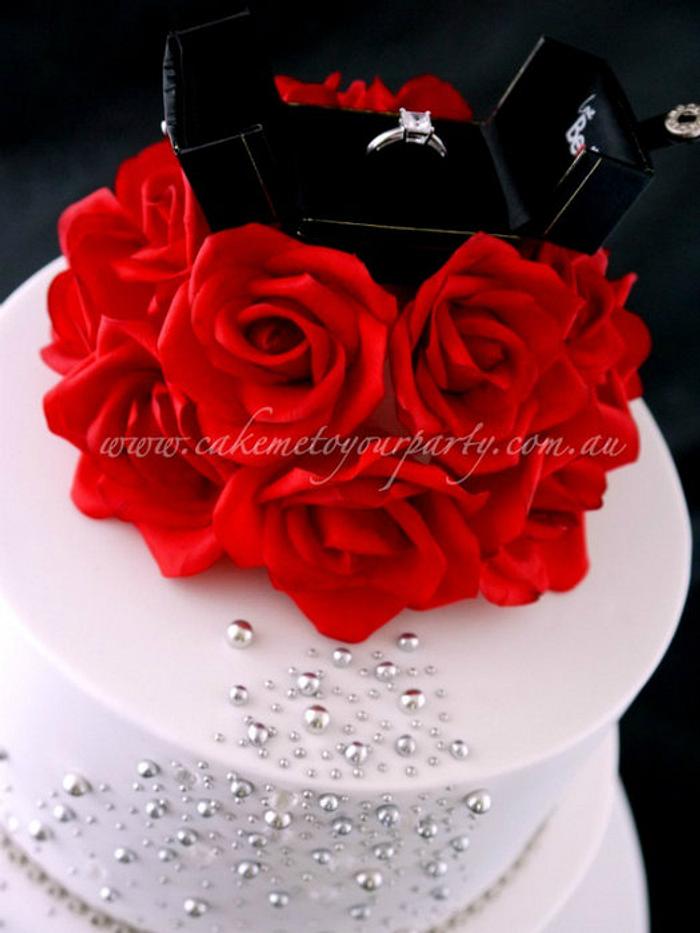 expand all pictures
Advertisement
Advertisement
https://www.facebook.com/cakemetoyourparty
I had the pleasure of making an engagement cake recently, based on how the groom proposed. I'm sure you can guess how (with the ring in a bunch of red roses). The ring box in the picture is the original, but the real ring was safely on Annie's finger!
There were lots of edible diamonds and bling cascading the cake, but this was the best picture I had (because the diamonds look like black holes if you take a shot without the flash- but the flash ruins the rest of the cake. Dilemma!).
There were also matching cupcakes (gluten and nut free).