Cake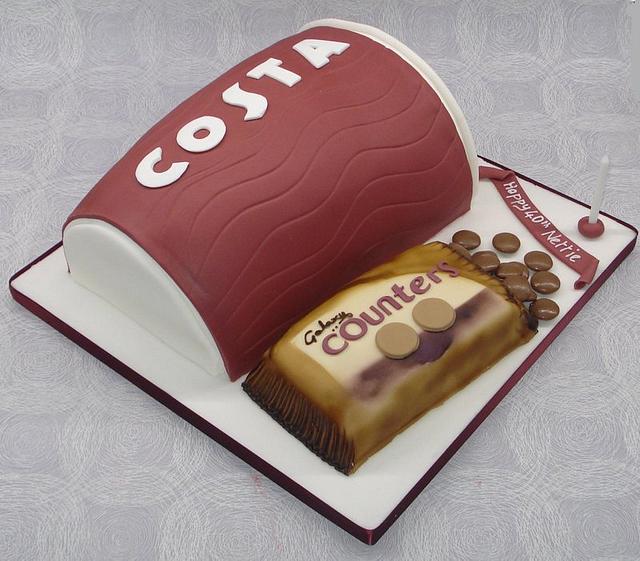 Costa take-away cup!
This is a Vanilla cake which I carved in half a take-away Costa coffe cup! I was really pleased with the colour match I managed to get – bit of red, bit of violet, bit of paprike, bit of blue – voila!
The packet of Galaxy counters is made from RKT, I then airbrushed the design onto the fondant and piped the Galaxy logo. The chocolates coming out are 'real'!
I decided the cup should be 'filled' with cappuccino and dusted with chocolate!
It's a biggie, the actual Costa cup in one of the photos was a Grande!
costa coffee take-away cup cappuccino galaxy chocolate counters birthday mothers day retirement fathers day
1