Cake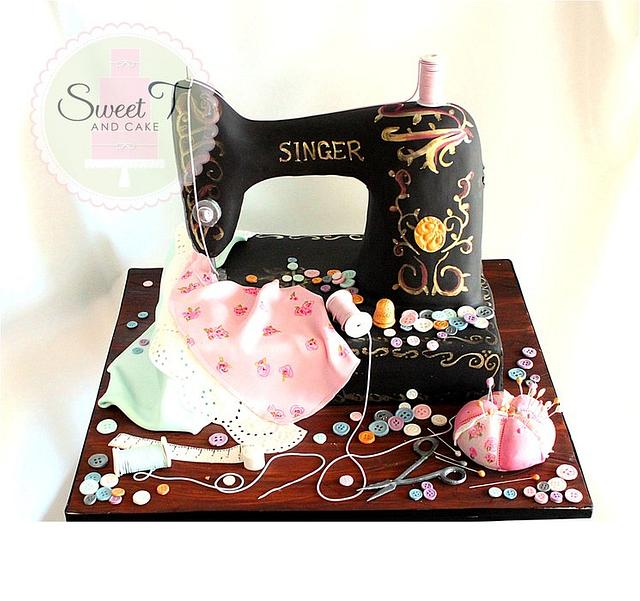 Vintage sewing machine Cake
Hiya Everyone :-)
Just sharing one of my latest cakes.
This singer sewing machine cake has to be my first structually challenging cake.
I made the part that goes across with rice krispie treats and thank you Debbie Brown for that fantastic recipe. I had never made rice krispie treats before but they were just a dream to work with. I read a few tips to crush the rice bubbles before adding the melted mashmellow mix to get a smoother and more compounded mix. Or you could put them in food processor for a bit I suppose. Then I carved the shape and found that a potato peeler worked a treat to get off the excess and keep the surface really smooth. I barely needed any ganache at all to fill in any gaps .
The rest of the sewing machine is cake and I just finished it off with a few bit and bobs to bring the whole sewing scene together.
Oh and I forgot to take a photo of the cake once the sewing machines handle was put on. My first one broke so I didn't put my spare on until I got to the venue and unfortunately forgot to take my camera with me. You can just pretend the handle is there haha
Thanks for looking xx
Tina
birthday black gold brown cake chocolate sewing machine vintage singer lace
13