Cake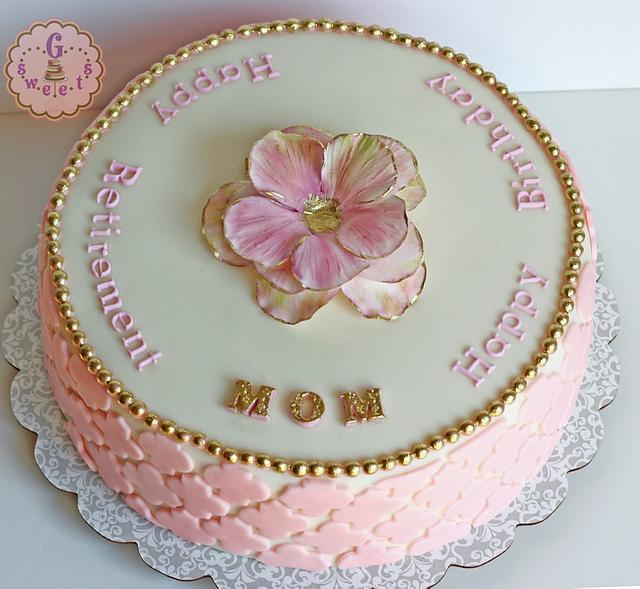 Birthday & Retirement on Labor Day!
She couldn't have chosen a more perfect day to retire :)
I am so happy I have something to share after a few months of cake break. I finally had the courage to try making home-made marshmallow fondant using LMF (Liz Marek Fondant) recipe and I love it! I don't know what I was so scared about. LOL All the decors were made using the same fondant (with tylose added).
6