Nikki
posted
over 10 years ago
A Magical Harry Potter Cake
Advertisement
Advertisement
A Magical Harry Potter Cake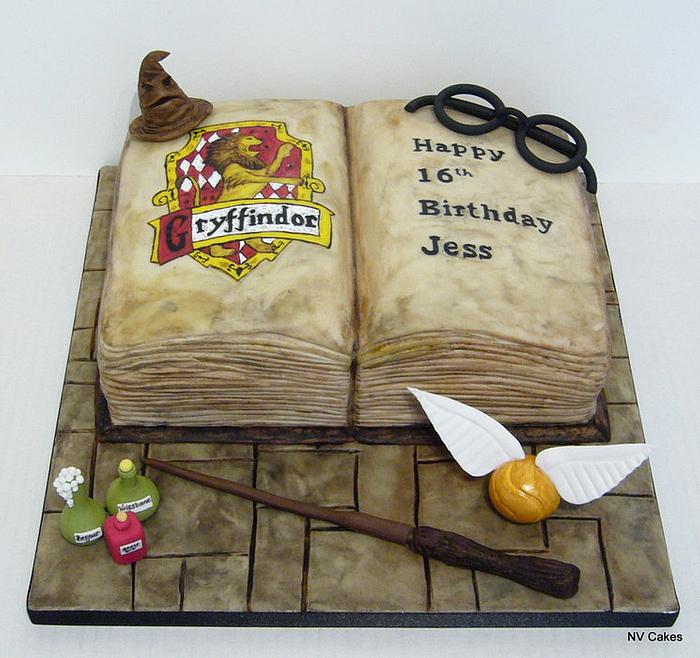 Advertisement
Advertisement
I was soooo excited to get a Harry Potter cake order.
I loved carving the shape of the open book and making it look aged and distressed and I LOVED painting the Gryffindor crest on the page.
I just had to complete the look with some potion bottles, the golden snitch, Harry Potter's glasses and his wand and of course, the Sorting Hat.
N Stretch, NV Cakes