Cake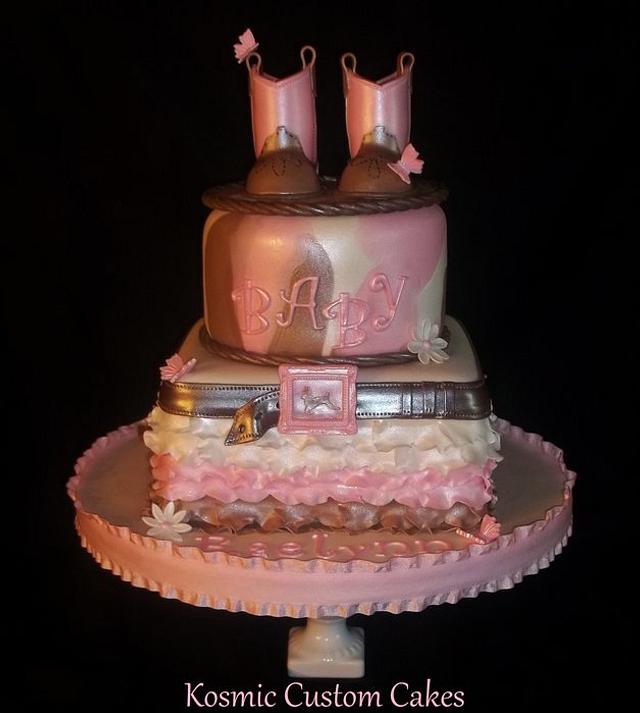 Cowboy Boots & Ruffles - What More Could a Gal Want?
This cake was so much fun! The original design picture that the customer gave me was very simple and had no ruffle – I actually called her 2 days before the cake was due and asked if I could change design (because I kept seeing a little girls skirt in my dreams) she said go for it and the rest is history. Needless to say they loved the new design!
Thank you so much in advance for looking at my cakes.
I also posted a tut for the boots in blogs :P
Blessings to all!
3