Cake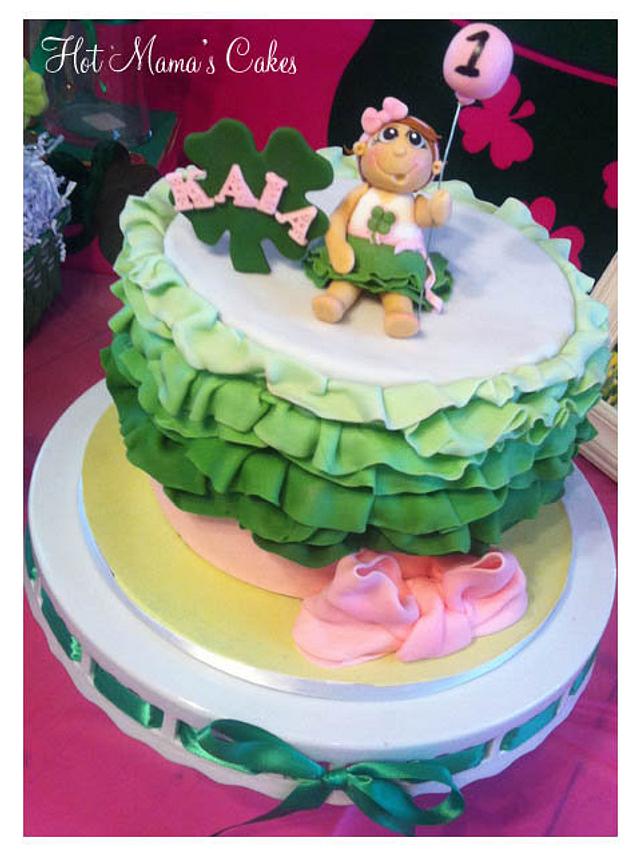 Kaia's 1st Birthday!
I made this cake for my baby who's birthday is St Patricks Day. I literally threw this cake together the morning of :(
I hate the ruffles, I was so stressed, had only a couple hours to do it and had my kids bugging me all morning! lol Luckily I made her cute cake topper the night before.
st patricks st patty shamrock lucky charm 1st birthday figure figurines green pink
3