Cake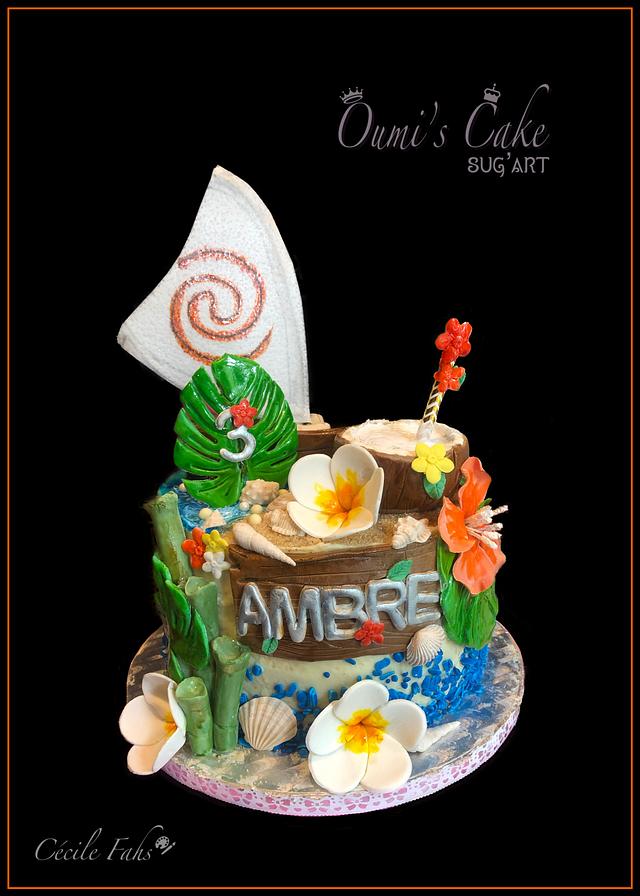 Vaïana's Cake
Yok yok 👋🏼
Here is a cake for the birthday of Amber who celebrated her 3 years Saturday with her friends on the theme Vaïana. Amber also wanted a coconut 🥥.
Vanilla sponge cake
Strawberry curd
Vanilla pastry cream without eggs
CMBS vanilla
White chocolate covering ganache
Everything is modeled by hand, veil in Wafer, ocean and coconut milk in Piping gel, and saracino and chocolate extruded massages.
I had a lot of fun realizing this theme … which completely changes me from my usual universe.
Spouts ✌🏼
saracino pasta model satin ice fondant piping gel white chocolate ganache vanilla genoise cake swiss meringue buttercream curd fruits rouges wafer paper cerart modelling tools brushes color dust vaiana vaiana disney moana cake moana #moana coconut
4