Cake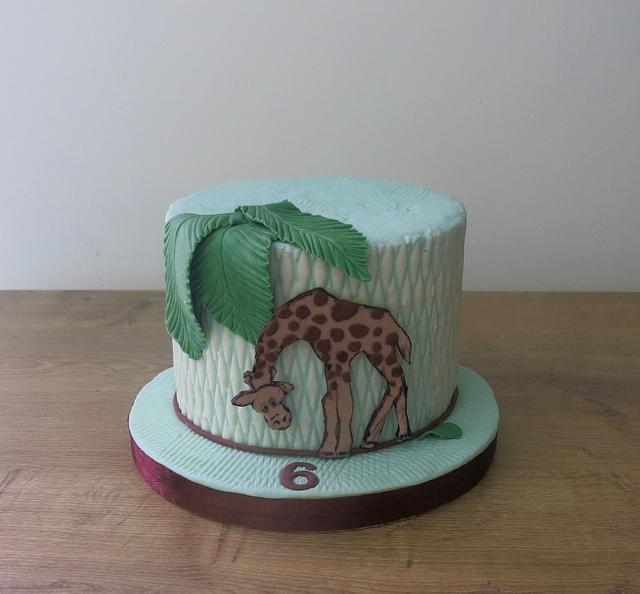 One Silly Giraffe...
In celebration of my youngest grandson's 6 month birthday.
The giraffe was copied from something that I once downloaded. I don't remember the source. He is made entirely of a fondant / homemade modeling chocolate combination which enables him to fairly quickly become very sturdy and stiff and even to stay that way in hot weather. In spite of that he will easily melt in the mouth. He is held on to the side of the cake with one drop of chocolate. I deliberated between this version and a 2 giraffe version….
12