Cake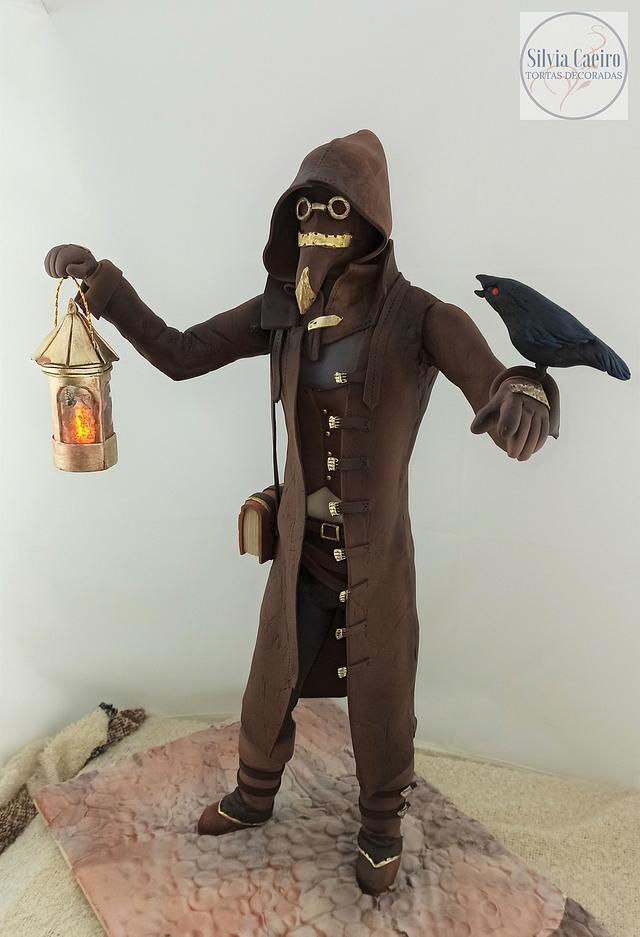 STEAM CAKE 2020 EDITION - Steam Pest Doctor
Today, June 14th is International Steampunk Day and to celebrate, Carla Rodrigues and João Pimentel created "Steam Cakes 2020 Edition – A Steampunk Collaboration". Such an opportunity to enjoy craftsmanship in sugar, along with many other artists from around the world.
A privilege I hope to repeat in another edition.
This piece is inspired in the pest doctors' garments that were used during the black death in the 14th century in Europe.
Please, enjoy!
"https://www.facebook.com/silviacaeirotortas"
"https://www.instagram.com/silviacaeirocakedesigner/"
19