Cake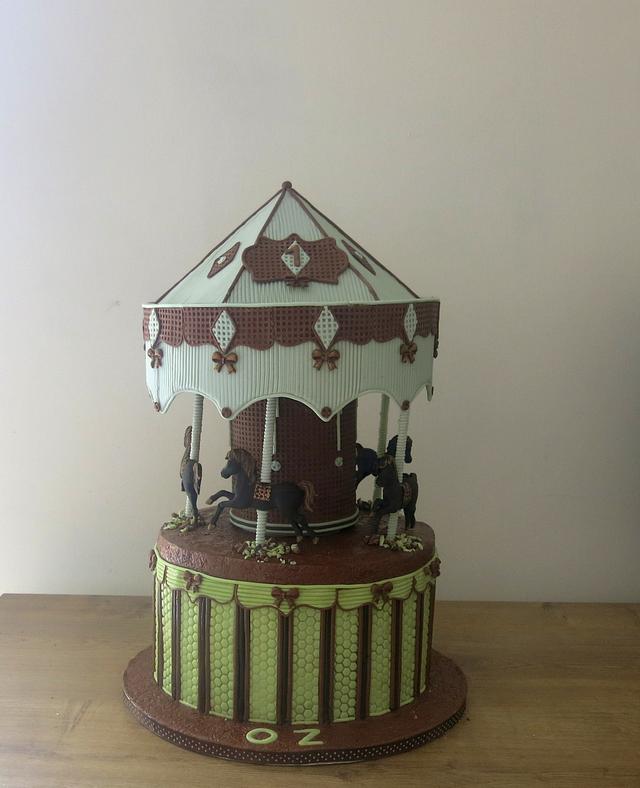 Carousel Cake
Made in celebration of my 4th grandchild's 1st birthday.
I have made a carousel cake for each of my grandchildren's 1st birthdays.
Besides other problems with this cake ( like a lopsided pole) , this was made at the start of the Corona shutdown, over a month ago. The actual cake was boxed, wrapped and stored in the freezer as I have done often in the past with no problems. But the top part, using the exact same color fondant was "stored" on my dining room table. As you can see, the colors have changed and no longer match. Not sure if the cause is the cold from the freezer or the exposure to light. Something to be aware of for the future!
carousel cake carousel horses brown green first birthday cake boys birthday cake
23