Making a cake for another cake decorator might come across as daunting at first, but in this case it was for my beautiful talented teacher (now very good friend) the inspirational lady who introduced me to the world of cakes a decade ago (almost to the day), a time when I didn't even know what fondant or ganache was!! Ange taught me my first sugar rose and modelled my first teddy. Her classes were so much fun, full of laughter and learning!!
What an honour, 10 years later, to have this opportunity to say thank you and give back, what I've learnt, to my amazing tutor, in this happy celebratory way.
Both Ange and Mick love to travel and hence the theme for their wedding cake!! Huge congratulations to the happy couple on their recent wedding and wishing them many years of happiness!!
Suitcase cake is a royal iced boozy fruit cake that I decorated to look like a suitcase. The other tiers are dummies, decorated as cakes, with the replaced cutting cakes being rich chocolate torte and a zesty lemon drizzle.
All tiers and board covered in Saracino sugarpaste. Map hand painted around the base tier using Saracino cocoa butter and edible colours. Cake Lace net used on next tier with Saracino paste floral cut outs and added piped royal icing to create a lace effect. Top tier dusted with Saracino lustre and gold hand painted gold monogram.
Suitcase I used a mix of Saracino modelling chocolate and modelling paste.
Flowers I made using cold porcelain. A very special thanks to my dear talented friend Christine of La Lavande
https://www.facebook.com/Lalavande/ who instructed me through making the David Austin rose!!
Both bride and groom were so happy with their cake, it was so heartwarming to see their joy as many hours went into this cake, hours of love, that I so enjoyed!! ☺️
Pics below show some close ups and progress shots.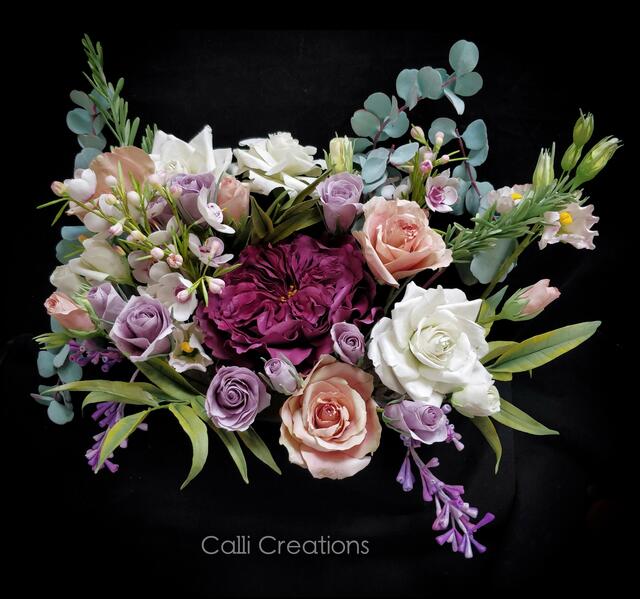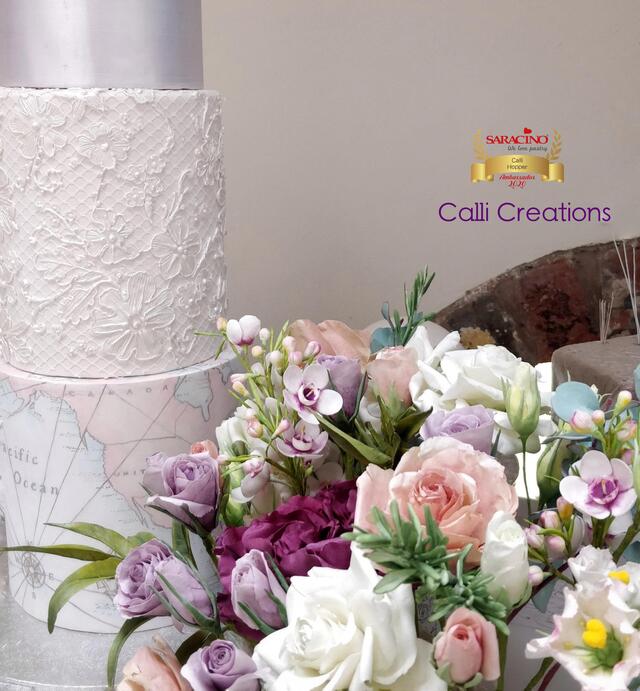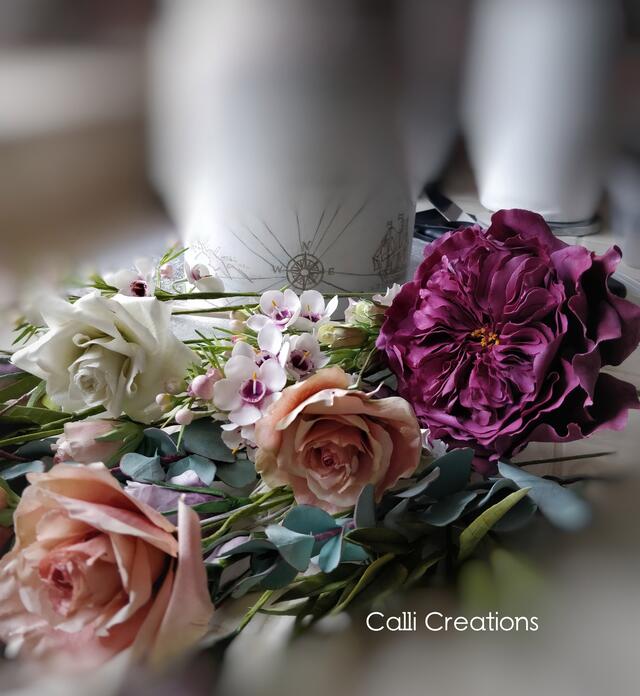 You must never limit your challenges, instead you must challenge your limits