Cake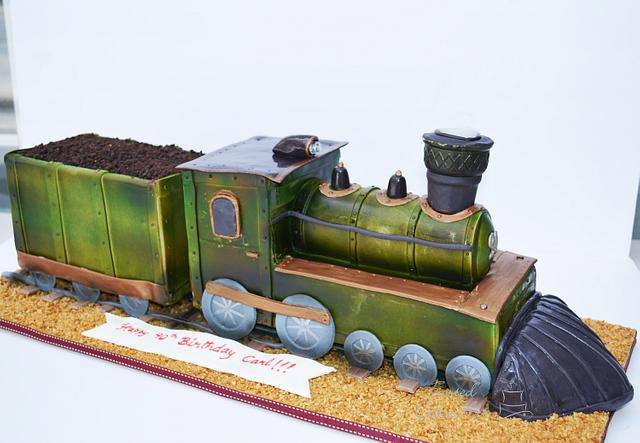 Steam Locomotive Train Cake!
Steam Locomotive Train cake with working light 💡 and real smoke 💨was a huge surprise for some who loves old Trains!
I feel so fortunate to be a part of a 90th birthday celebration! I have never met or known anybody in 90s so this meant a lot to me!
It's one of the perks of pursuing our passion and I feel so blessed!
vanila cake vanilla buttercream fondant rice krispie treats dryice led lights #frostedcakeart
8