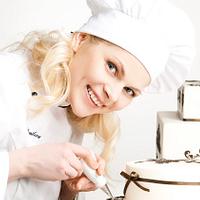 Olga Danilova
posted
over 3 years ago
Life is a box of puzzle pieces
Advertisement
Advertisement
Life is a box of puzzle pieces
Advertisement
Advertisement
We made this birthday cake for man who extremely loves his family and 5 kids. Every puzzle piece was created from real photos and cut separately. It was my first time on gravity defying cakes.
Box is also edible (chocolate rice and marshmallow).
Hopefully you like it!
Cake covered with white chocolate ganache. Total weight 13kg.