Cake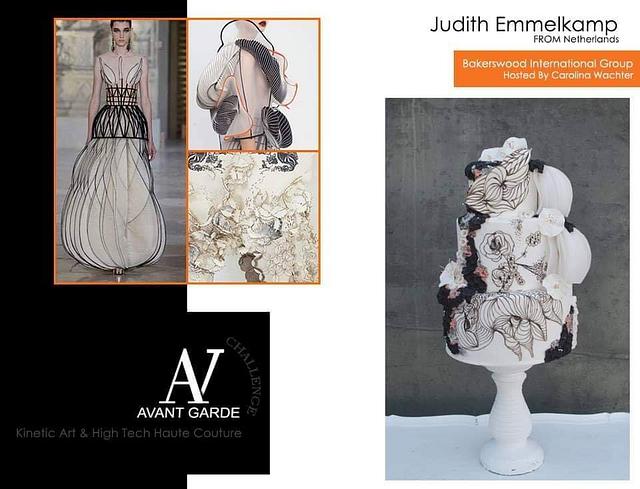 Avant Garde Next Generation black-white-orange fashioncake
So proud and happy to be part of this lovely Bakerswood challenge organized by Maria and Carolina.
First I had to find the dresses in real avant garde style, and I found 3 !!!
So I combined the wonderful fashiondress by @Guo Pei and her fantastic project by @Noa Raviv and the amazing fabrics by @Eunsuk Hur.
I had a picture in my mind of a waferpaper slices bal, but it collabed added the last (nr 56) piece….
So changed the idea and just let it flow … worked with an edibke marker at first but ended up with black paint and a brush.
Hope you like it and can see all the dresses and fabrics in 1 cake.
dummies wafer paper fondant black edible paint satin ice fondant satin ice gum paste cerart modelling tools cerart brushes hands moulds edible marker avant garde collaboration #bakerswood #satinicefondant satinice cerart tools colour dust guo pei fashion cake fashion inspired inspiration wafer paper designer cake
36