Cake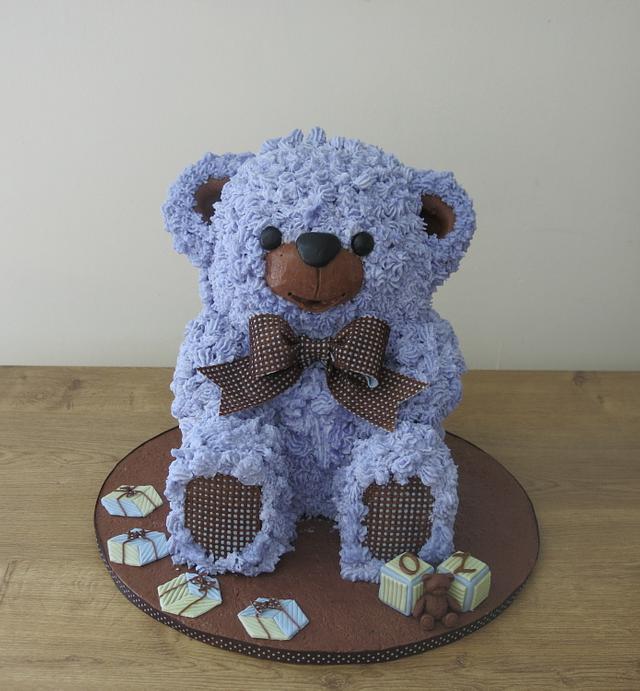 A Teddy for Oz
A blue Teddy made as a Welcome Cake for my newest grandson :)
This is the first Teddy cake that I have ever made so the tension of: will the head stay on, will the bow stick and whatever will I do with the board were just a few of the challenges. By far the most difficult was piping buttercream in VERY warm weather! For every 3 minutes of piping Teddy went back to the fridge for 10! He is yet to be delivered so now I have nightmares of all of his "fur" melting and dripping off. Would love to do this again. Next time with more confidence … and in the winter!!!
Inspired by a Paul Bradford cake.
Sugar Veil lace mat for the bow and the foot pads.
teddy bear cake teddy blue baby baby shower buttercream sculpted cake #trucolor sugar veil
32