Cake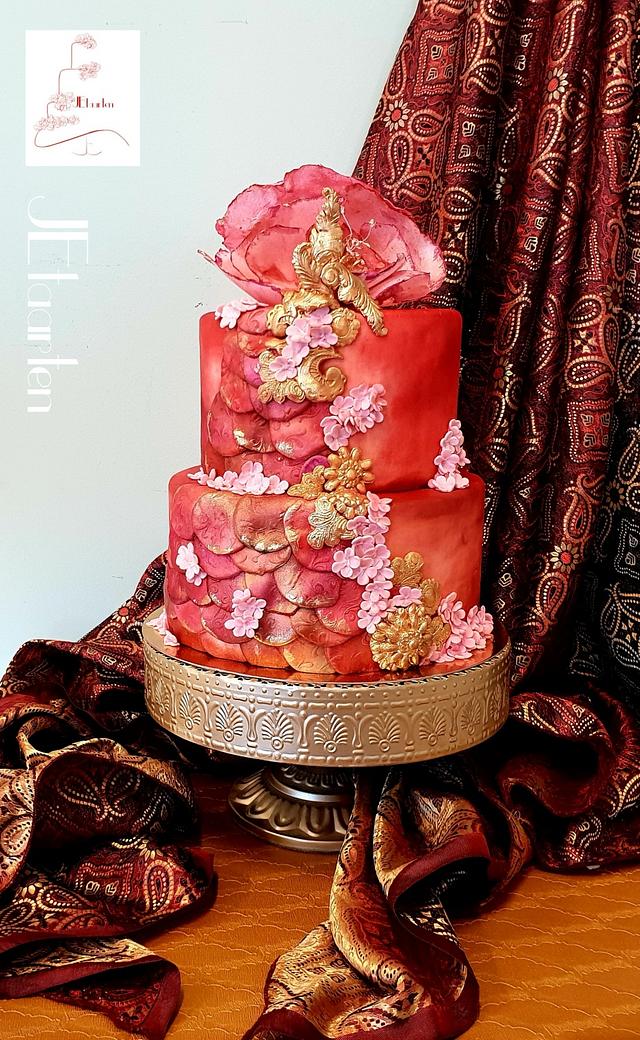 red saree cake for "beautiful Sri Lanka" collab
Gladly made this cake for the collab of Sharon.
My inspiration were differend red sarees and little pink blossom.
There was a 3rth tier, where I didd my first ever piping work, with very hard labour.
I do have a lovely husband with butterfingers….. yes he dropped it. Beyond repair.
So I made a waferpaperflower on top to replace it.
cake dummies satin ice fondant rolkem super gold rolkem dusts wafer paper hands beautiful sri lanka collaboration #red saree cake fondant cake #rolkem #satinicefondant 2 tier dummy cake challenge flowers #pink #gold wafer paper flower #fun #cakecollaboration
43